Favorite Brooklyn Wedding Venues To Work In
As an NYC Wedding Photographer, I spend quite a bit of time photographing in one of my favorite boroughs of New York, Brooklyn. Why is Brooklyn one of my absolute favorite boroughs in NYC?  Besides the fact that I live in Brooklyn and have spent the past 13 years here, I thrive on the rich culture that flows from different neighborhoods.
With so much diversity, there is something new to learn and experience daily.  From the vast number of delicious restaurants (and as you may know, I love food!), to the influx of street art, all the way to the alluring scenic aesthetic, including the surrounding waterfront…Brooklyn is heaven on earth for urban city lovers.
With so many reasons to explore, live, and spend time in Brooklyn, it's the best choice to wed here too! Brooklyn Weddings is the way to go if you live in NYC and are looking for the perfect borough to have a wedding.  And when you need to hire your Brooklyn Wedding Photographer, remember that I have shot countless amount of Brooklyn Weddings at nearly all the popular venues.
Neighborhoods/Venues
There are many incredible neighborhoods within Brooklyn, each sporting its characteristics and vibe.  As a Brooklyn Wedding Photographer, I have explored every neighborhood in search of the best places to capture. I love discovering new backdrops, murals, and scenery to incorporate into my Brooklyn Wedding Photography.  Not only do I use these locations for Brooklyn Wedding Photography, but I also use them when I embark on a Brooklyn Engagement Shoot.
With so many luxurious and elegant Brooklyn Wedding Venues, you will have abundant options to choose from during your Brooklyn Wedding Planning venture.
Let's delve into the beauty of each neighborhood, why they are special, and what venues are located within each:
Williamsburg
I have walked nearly every street in Williamsburg and explored everything it offers.  From the phenomenal restaurants to the hip social circles to Smorgasburg, all the way to the vibrant street art…there is so much Williamsburg has to offer.
My new FAVORITE venue in Williamsburg is 74 Wythe! It's a multi-level wedding and event venue that I am so excited to have in my neighborhood.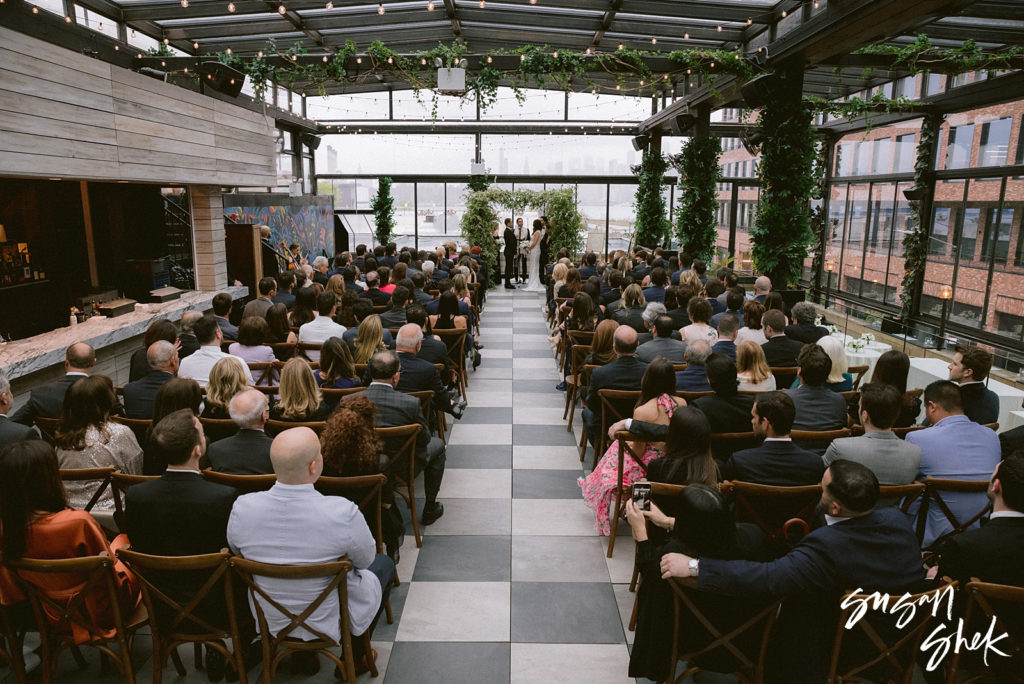 We also love the Weylin, which is also in Williamsburg!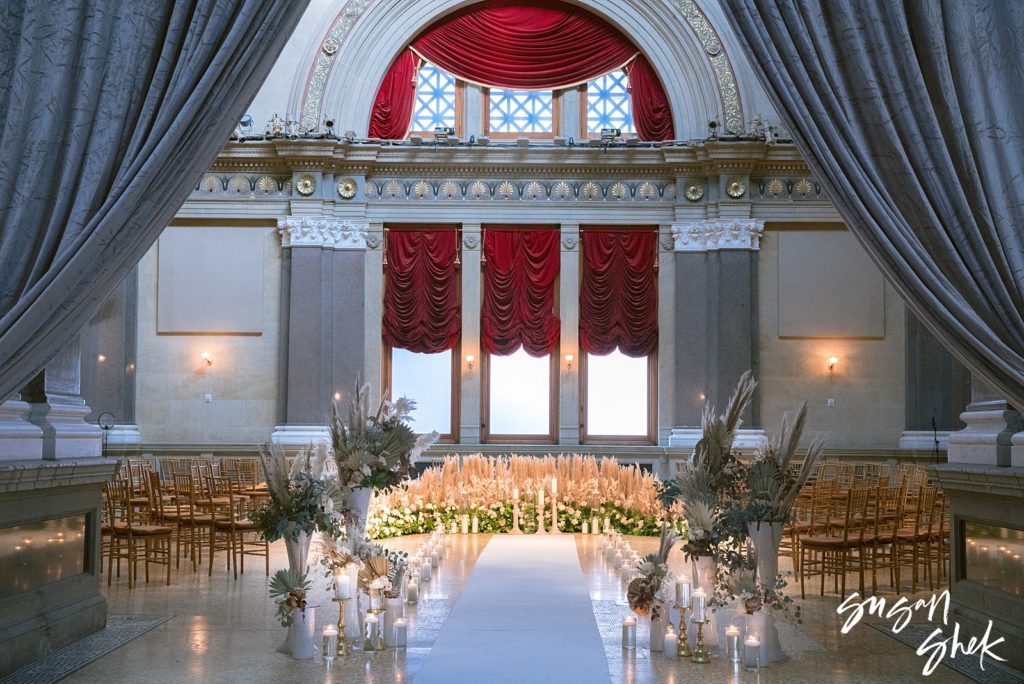 Williamsburg offers some hotel Brooklyn Wedding Venues, including The William Vale.  They have an outdoor pool and views of Manhattan from every room! We strongly recommend checking out The William Vale and their portfolio of Brooklyn Weddings.  As a Brooklyn Wedding Photographer, this has been a favorite venue of mine at which to work!
Looking for another hotel in Williamsburg to celebrate your NYC Wedding?
The Wythe Hotel is a 116-year-old building that was converted into a boutique hotel. It was one of the first hotels in Williamsburg that changed the landscape. Also, with views of Manhattan, and custom-designed rooms, this is another great option for a small intimate wedding.  Check out The Wythe Hotel to generalize your own opinion.
If you're looking for an intimate, unique wedding venue, then the Brooklyn Winery might be the spot for you.  This intimate, woodsy, and rustic NYC Wedding Venue in Williamsburg is perfect for a smaller gathering.  What's better than a venue in the middle of Williamsburg that offers its wines?  Your guests can enjoy this romantic and sophisticated space while sipping on wine made on-premise.
But the Williamsburg Wedding Venue list is not over yet.  Make sure to check out the industrial, rustic MyMoon Venue.  With 25 ft. high ceilings that reach a glass cupola, your guests will enjoy natural sunlight piercing into your rustic wedding.  MyMoon can host 166 people for seated dinner service.  It's the perfect spot for a smaller intimate wedding.
Greenpoint
Greenpoint is an extension of Williamsburg. It has its charm and history, brownstone buildings, and a neighborhood feels. The Greenpoint Loft is another venue we have worked in.
DUMBO
DUMBO stands for Down Under the Manhattan Bridge Overpass.  As an industrial and artistic hub, DUMBO brings many businesses and pricey high-rise apartments.  If you decide to walk the Brooklyn Bridge, this will be the first part of Brooklyn you see when you depart on the Brooklyn side.
One of my favorite venues in Brooklyn is the 1 Hotel Brooklyn Bridge. They check off all the boxes of being one of the most organic and eco-friendly venues in all of NYC. We love working there!
The 26 Bridge wedding venue is a warehouse venue hidden from the main streets with high ceilings, towering wooden doors, and an original brick interior. It is one of the coolest warehouse spaces with options to design however you see fit.
Park Slope
As one of the most high-end and desirable neighborhoods in New York City, it's hard not to fall in love with Park Slope. Are you a nature lover? Prospect Park is within walking distance of Park Slope. This is the ideal place to spend a day relaxing during the summer.
Looking for an outdoor Brooklyn Wedding Venue surrounded by nature?  Look no further than the famous Brooklyn Botanic Garden.  The Brooklyn Botanic Garden is in the middle of Park Slope, Crown Heights, and Prospect Heights.  With an abundance of greenery, floral arrangements, and nature trails, you'll have endless time to explore.  When it comes to Brooklyn Weddings, this is the prime location for outdoor luxury.  As a Brooklyn Wedding Photographer, I go to this venue for both weddings and when I embark on a Brooklyn Engagement Shoot.
Brooklyn Heights
Brooklyn Heights is popular for its easy commute into Manhattan but is also a marvel of the beauty within the neighborhood.  The tree-lined streets are especially beautiful when the leaves change colors in the fall.  You can enjoy that spectacle while sipping a delicious tea at one of the many small cafes.  Oh, and it's an easy walk to the Brooklyn Bridge…another exciting summer activity.
Downtown Brooklyn
Downtown Brooklyn is the commercial hub of Brooklyn. Many residential buildings have been developed. With an easy walk to Barclay's Center and the Brooklyn Academy of Music, you will have endless opportunities to see exciting performances by your favorite artists.
Fort Greene
Fort Greene is similar to Downtown Brooklyn due to its neighboring locations.  It also borders the Brooklyn Navy Yard to the North and Atlantic Avenue to the South.  The Southern area within Fort Greene is best known for its Leafy Cobblestone streets, bringing a unique aesthetic to the neighborhood.
Clinton Hill
Are you looking for a place filled with culture but without partying?  Then Clinton Hill is the place for you.  As a more centralized neighborhood in Brooklyn, Clinton Hill offers a more laid-back atmosphere.  You'll find a range of brownstone homes, old mansions, wood-frame houses, and new high-rise apartment buildings.
Bay Ridge
Bordered by the Belt Parkway on the west and the Gowanus Expressway on the east, the Verrazano Bridge is located at the Southern Tip. This small town is known to be a popular Italian and Irish neighborhood, which means fantastic pubs and pizza (two of my favorite things!)
Boerum Hill
This quaint neighborhood has an easy 15-minute commute into Manhattan but is famous for its decadent and historical 19th-century townhomes. With only 18,000 residents, you'll find plenty of peace and quiet while walking on the cobblestone roads.
Also located in Gowanus is the chic, intimate, and modern NYC Wedding Venue…501 Union.  With a lounge, courtyard, and reception hall, your guests will taste both an indoor and outdoor vibe.  501 Union typically has a 160-person cap for seated dinners and dancing (the typical wedding).  501 Union is an incredible space for Brooklyn Weddings.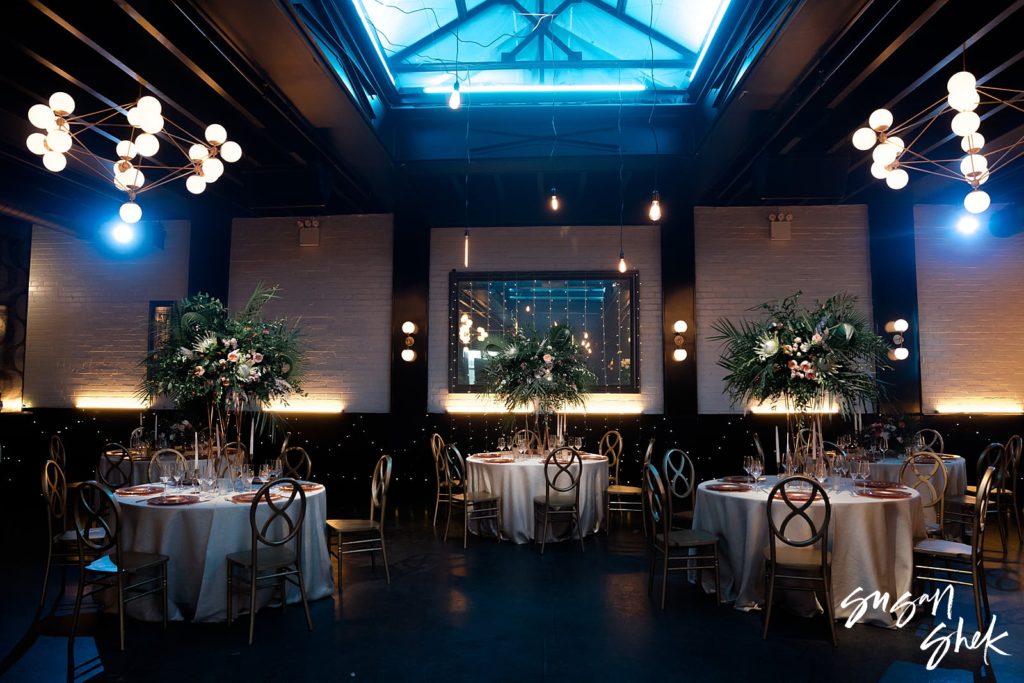 Red Hook
Known for its waterfront location and views of New York Bay, Red Hook will give its visitors that New England vibe.  Its residents are your creative souls with a few industrialists.  With its exquisite food and endless shopping, you will never get bored in Red Hook.
One of the most notorious Brooklyn Wedding Venues in Red Hook goes by the name of the Liberty Warehouse. This waterfront venue has sweeping views of Manhattan and the Statue of Liberty. Its interior setting gives off a rustic and modern aesthetic with brown wooden pillars throughout the chic warehouse. As a Brooklyn Wedding Photographer, I love capturing indoor and outdoor backdrops.