Top 10 Luxury Wedding Venues
As an NYC Wedding Photographer who has photographed hundreds of weddings, I know all the most luxurious wedding venues throughout the Tri-state area and beyond!
A wedding venue can complement your photos significantly, especially because it will set the mood, tone, composition, and lighting for your captured moments. I hone my craft in conveying experiences through imagery. This imagery should evoke strong and genuine emotions that will have you reliving your wedding day for years. A great wedding venue can help make your wedding design come to life.
1. 620 Loft and Garden
The hidden rooftop above Fifth Avenue is 620 Loft and Garden. A beautiful venue that happens to be my favorite venue. I had my wedding here in 2018, and it is a blank canvas where you can decide however you like and choose all the right vendors to complete your wedding, event, or even a surprise proposal. Imagine walking down the aisle with views of St Patrick's Cathedral and Saks Fifth Avenue! Read more about this venue here.
2. The Plaza Hotel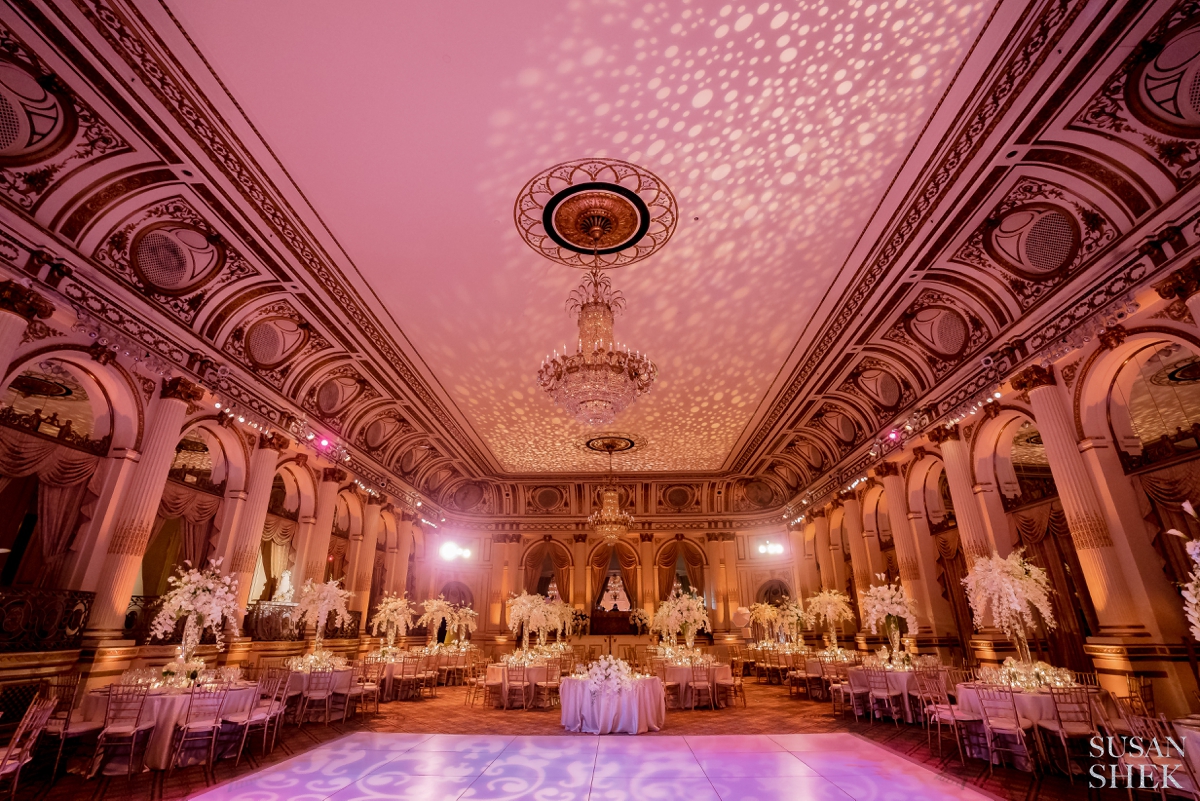 As one of the world's most prestigious and famous five-star hotels, there's no doubt that this hotel would provide anything but the best wedding packages. Located at 768 5th Ave. in Midtown Manhattan, this venue is within walking distance of the most exciting landmarks and activities that New York City provides. Regarding the wedding venues NYC offers, the Plaza Hotel could be considered number one.
This hotel is most famous for its Grand Ballroom, which has hosted over a century of events, and its Terrace Room with its magnificent crystal chandelier. The Grand Ballroom can host 1000 standing people for cocktail-style events or 500 for sit-down parties.
The Plaza Hotel has hosted some of the most important political conferences in the world. They have also hosted the most lavish galas and exclusive parties in NYC. You'll have the option to host your wedding at this hotel and be a part of history.
3. Rainbow Room
Regarding the elegant and notable wedding venues NYC has to show off, the Rainbow Room is at the top of this list. Located at the top of the Rockefeller Center at 30 Rockefeller Plaza, this venue offers 180-degree sweeping views of the Manhattan skyline. This event space has been the home to some of the most nostalgic parties ever in New York City.
This wedding venue commits to style, glamour, and quality. The food is outstanding and very different from what you'd expect from a wedding. I mean, LOBSTER POT PIE?! Regarding wedding experiences, your guests will discuss your special day for years.
4. The Pierre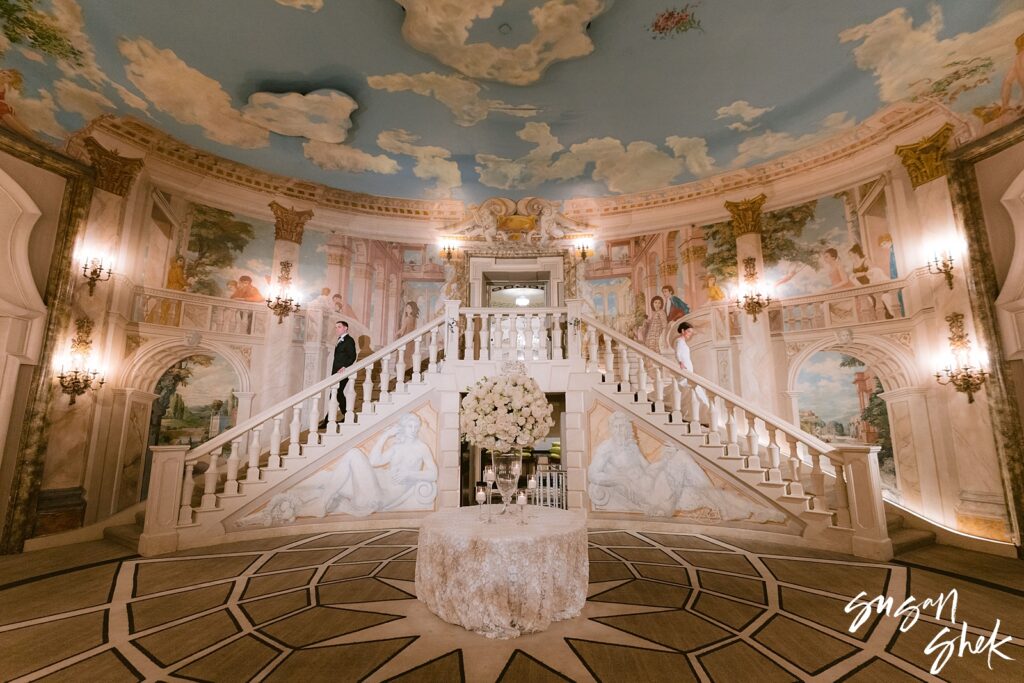 The Pierre, A Taj Hotel: With its prestigious location and luxurious ambiance, The Pierre commands a high price for hosting weddings. Its exquisite event spaces and impeccable service contribute to its exclusivity.
5. Museum of Natural History Weddings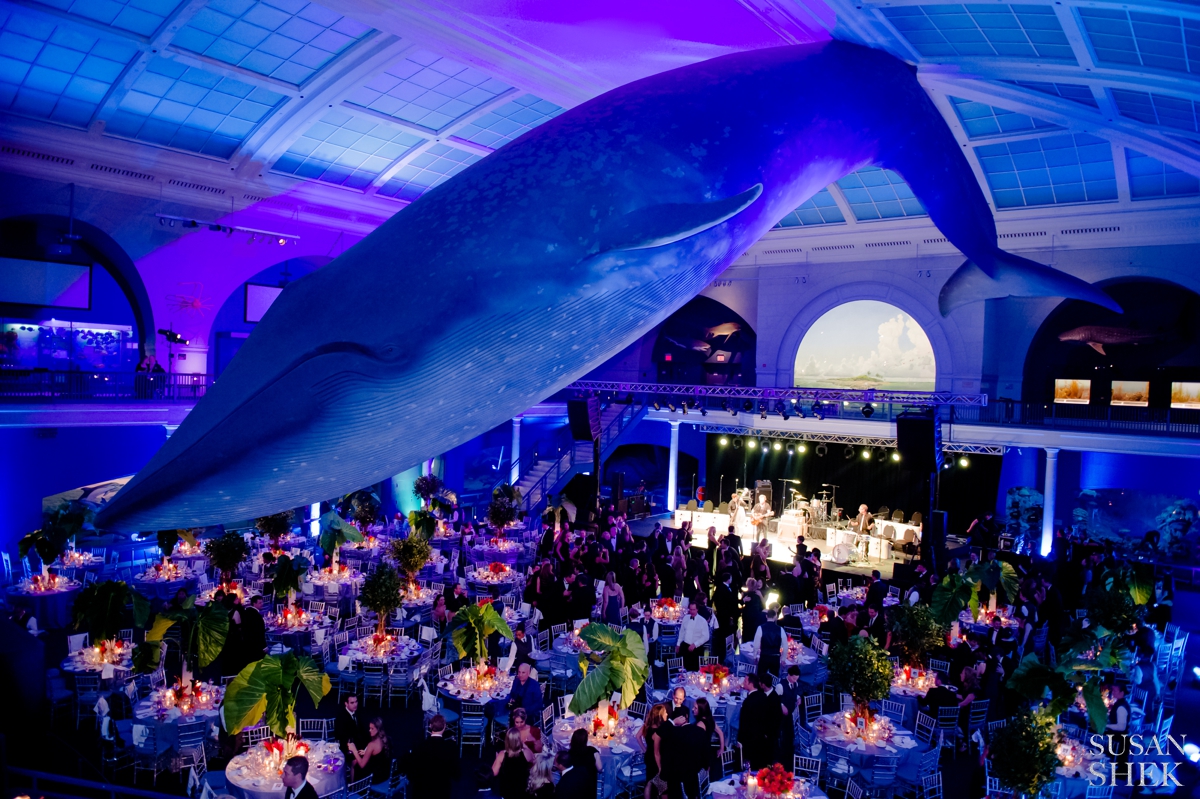 For the history buffs and dinosaur lovers, who wouldn't want to get married under a giant-scaled humpback whale? The American Museum of Natural History is one of those venues where the most luxurious weddings happen. Everything feels so grand, and you can have a different experience in the adjoining rooms, like a cocktail hour in the mammoth room.
6. Tribeca Rooftop
Looking for an industrial chic wedding venue that provides 360-degree views of New York City and The Hudson River? Well, Tribeca Rooftop might be the place for you. Located at 2 Desbrosses Street in Lower Manhattan, this penthouse destination is the perfect wedding venue for those looking for modern luxury. The ceremony and reception spaces are big enough for a large party!
This 18,000 SF venue can hold up to 400 guests, perfect for those with a large party. The indoor space is famous for its 65-ft. skylight, which lets natural cityscape lights into your wedding.
7. New York Public Library
The NYPL's Stephen A. Schwarzman Building is the primary wedding venue on Fifth Avenue at 42nd Street. This architectural gem showcases awe-inspiring features like the Rose Main Reading Room, Astor Hall, and the Celeste Bartos Forum. These spaces radiate grandeur, boasting soaring ceilings, exquisite chandeliers, and elegant design elements that provide an unparalleled atmosphere.
8. Cipriani Wall Street
Cipriani wedding venues across New York City are ultra-luxurious locations for your weddings or events. They offer the best food for your guests, and the experience is impeccable. All their locations have historic charm, and the Cipriani Wall Street location is famous for being an old bank with an existing bank vault in its basement. Their 70-foot ceiling with a Wedgewood dome is what makes everyone in awe of its beauty when they see it!
9. The Metropolitan Club
The Metropolitan Club: This private club on Fifth Avenue offers a refined and elegant setting for upscale weddings. Its exclusivity and luxurious amenities make it one of the most expensive wedding venues in NYC.
10. Blue Hill Stone Barns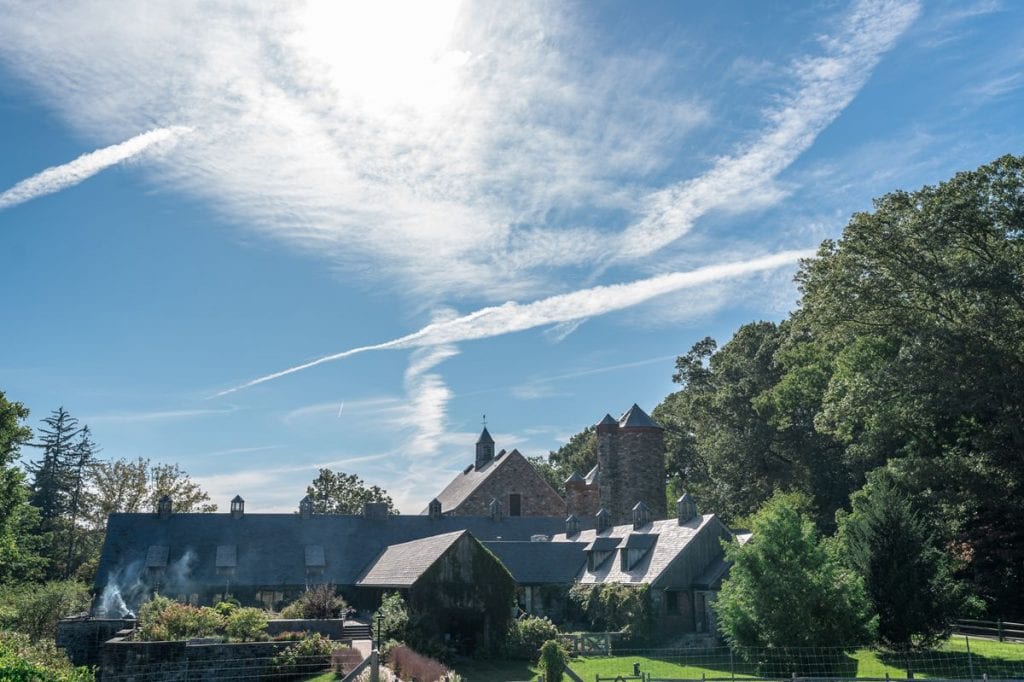 Organic, farm-to-table, experiential, elegant, luxury, fine dining, you name it. So I consider this one last but definitely not least. Look to spend a lot and lap in luxury at this top luxurious venue a little outside of NYC. Far enough to reach within an hour of the city. Far enough to enjoy for the whole day one of the best meals of your life. I present you, Blue Hill Stone Barns.