EMOTIONAL MOMENTS
EXCEPTIONALLY CAPTURED
Photos That Illustrate The Best Day Of Your Life
YOUR WEDDING DAY IS MADE UP OF THOUSANDS OF MOMENTS
Most of them expected, some of them unexpected, and all of them extraordinary.
You'll want to relive those moments forever, even if you don't realize that now.
And with my direction, you'll be able to.
HI, I'M SUSAN SHEK
My photography can uniquely transport you back to those cherished moments. Couples often tell me how my images stand out above the rest, and encapsulate the essence of their story. With my keen eye for detail and artistry, I strive to create photos that evoke powerful emotions and create lasting memories.
​​​​​​​For more than a decade, I've expertly photographed moments as they unfolded. And I've given my all to ensure my couples have an unparalleled experience.
The perfect moment can happen at any time. I have a good eye for lighting and know how to compose the right shot. That is precisely what makes an experienced wedding photographer like me irreplaceable.
Photos that you can look back on and remember precisely how those moments took place.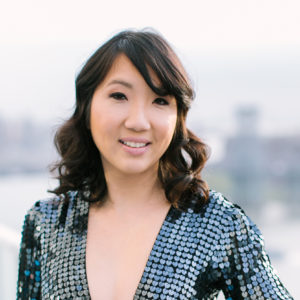 "The memory recall is strong with the choices Susan makes in editing. [Her] storytelling is profound and, dare I say – transcendental. I attribute her ability to connect with the heart of a couple and event, which aids in her seamless translation of the nuances she captures." – Alina.
STEP 01: CREATE
We'll begin with conversation and connection. You'll share your wedding ideas. I'll listen and learn how you want to remember your day. And I'll begin creating a detailed plan for how we'll preserve those moments.
STEP 02: VISUALIZE
We'll discuss your vision for the day, and I'll recommend trusted partners who can elevate and bring it to life. Then, I'll begin visually designing the day structured around your personalities and surroundings.
STEP 03: TELL
I'll observe your wedding day as you interact with each other and your guests. And like a movie director, I'll guide you into picture-perfect moments when needed without distraction.
HAVE YOUR STORY TOLD
"Susan caught our attention because of [her] unique photos – capturing each couple in a way that told their own story. So many other photographers had their 'style,' which made sense but took away from the unique qualities of the couple."
– Leah
JOURNAL
TRUST IN ME
LOVE YOUR WEDDING PHOTOS
FOLLOW US ON INSTAGRAM