The Plaza Hotel Weddings in New York City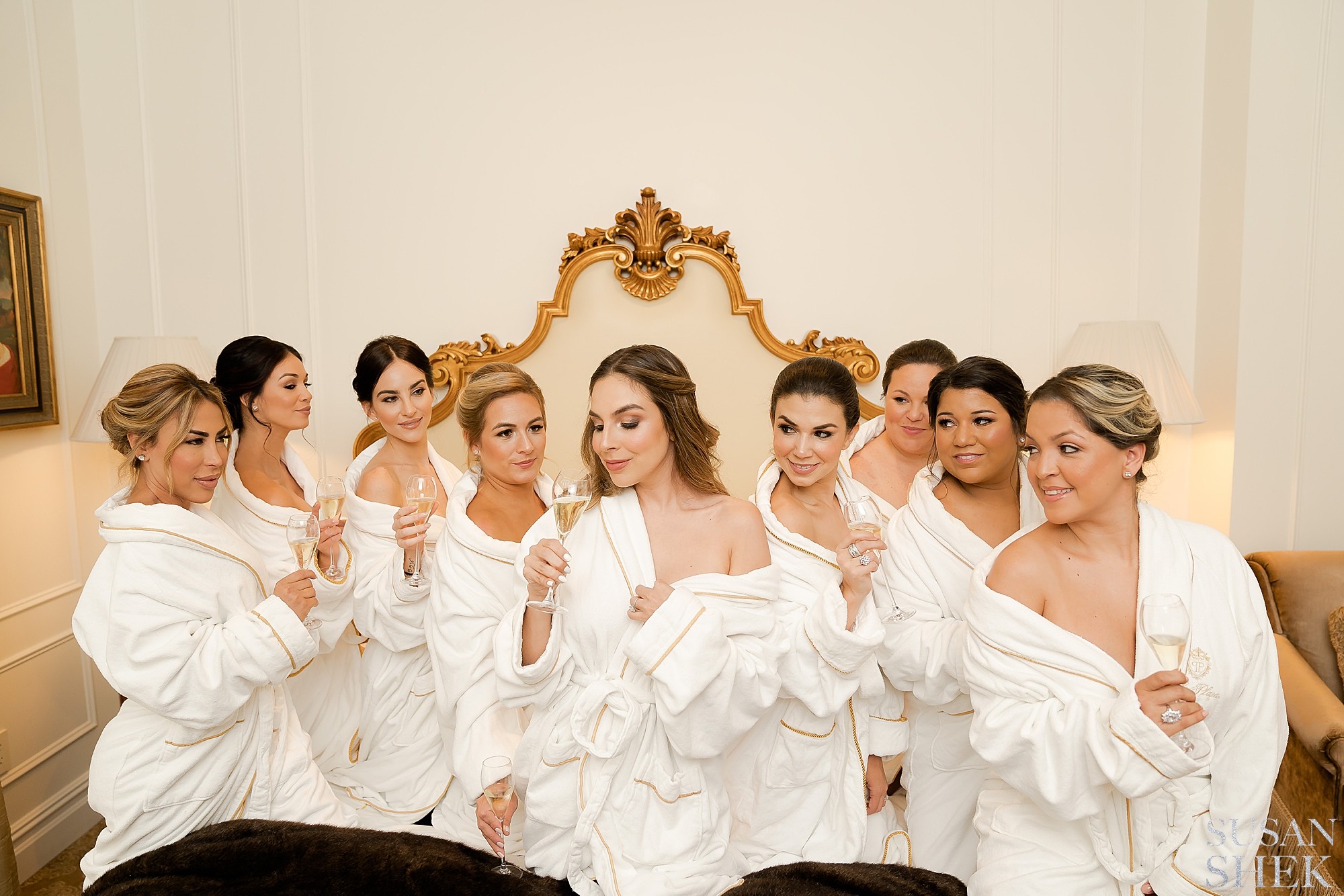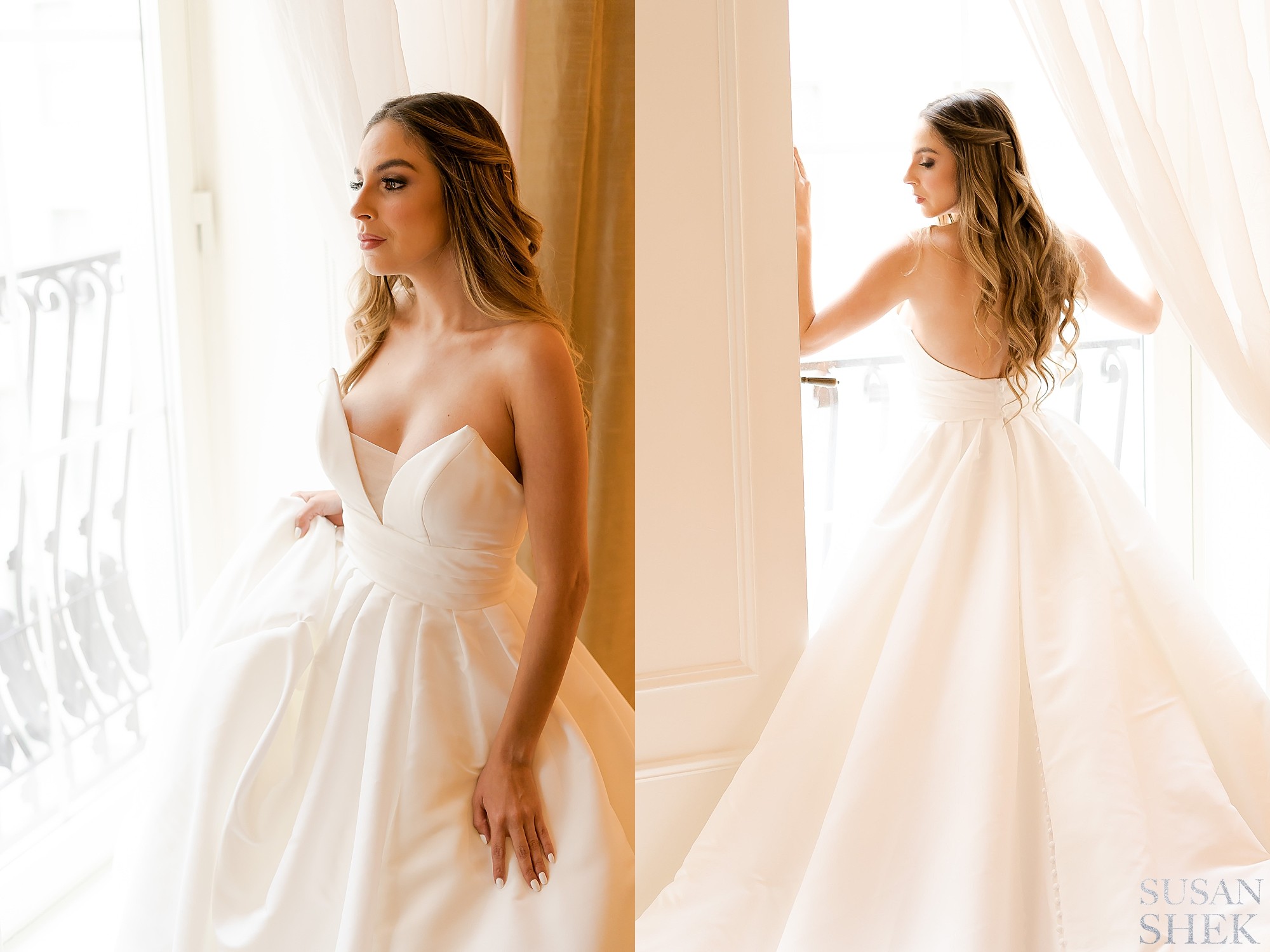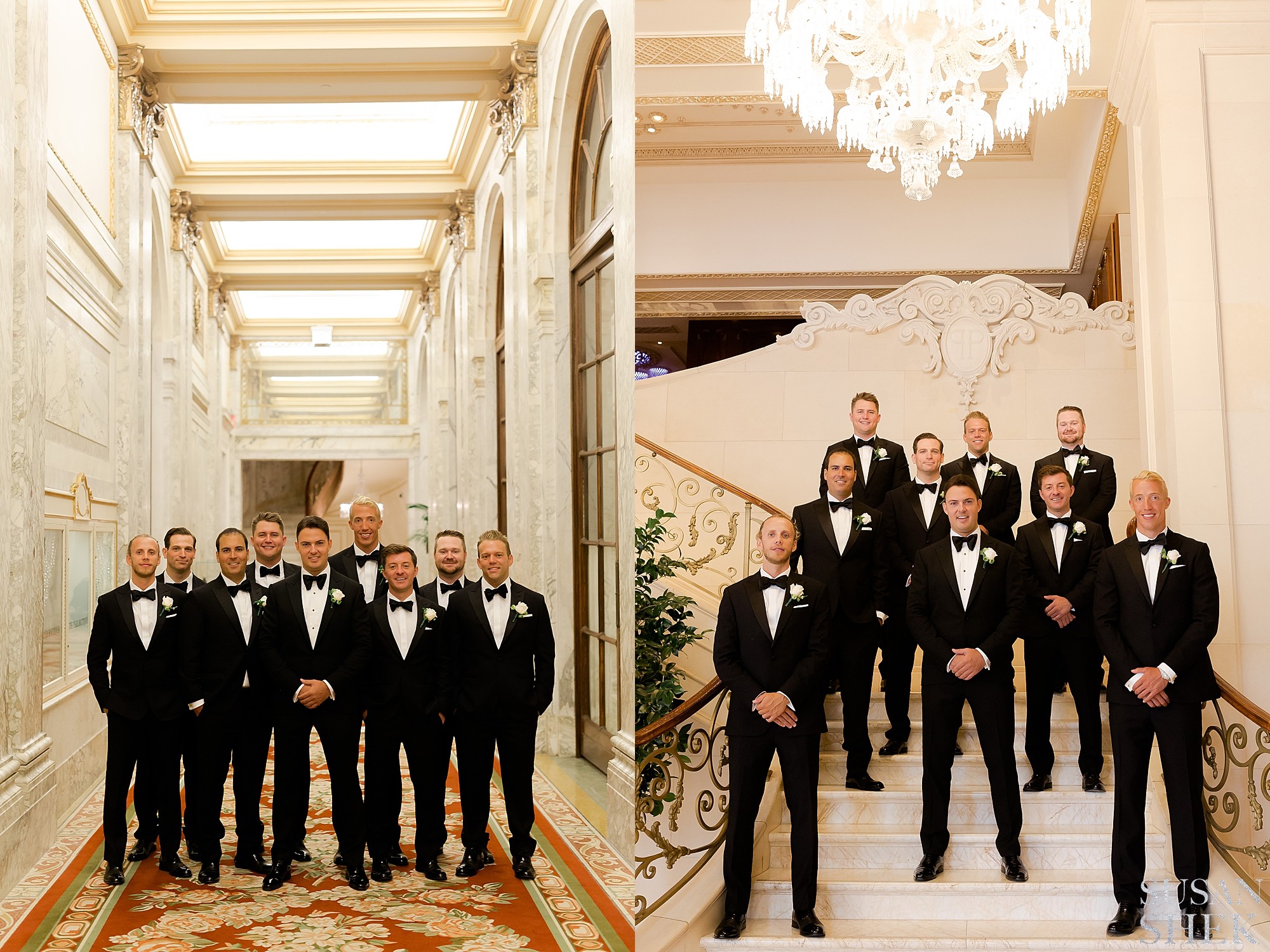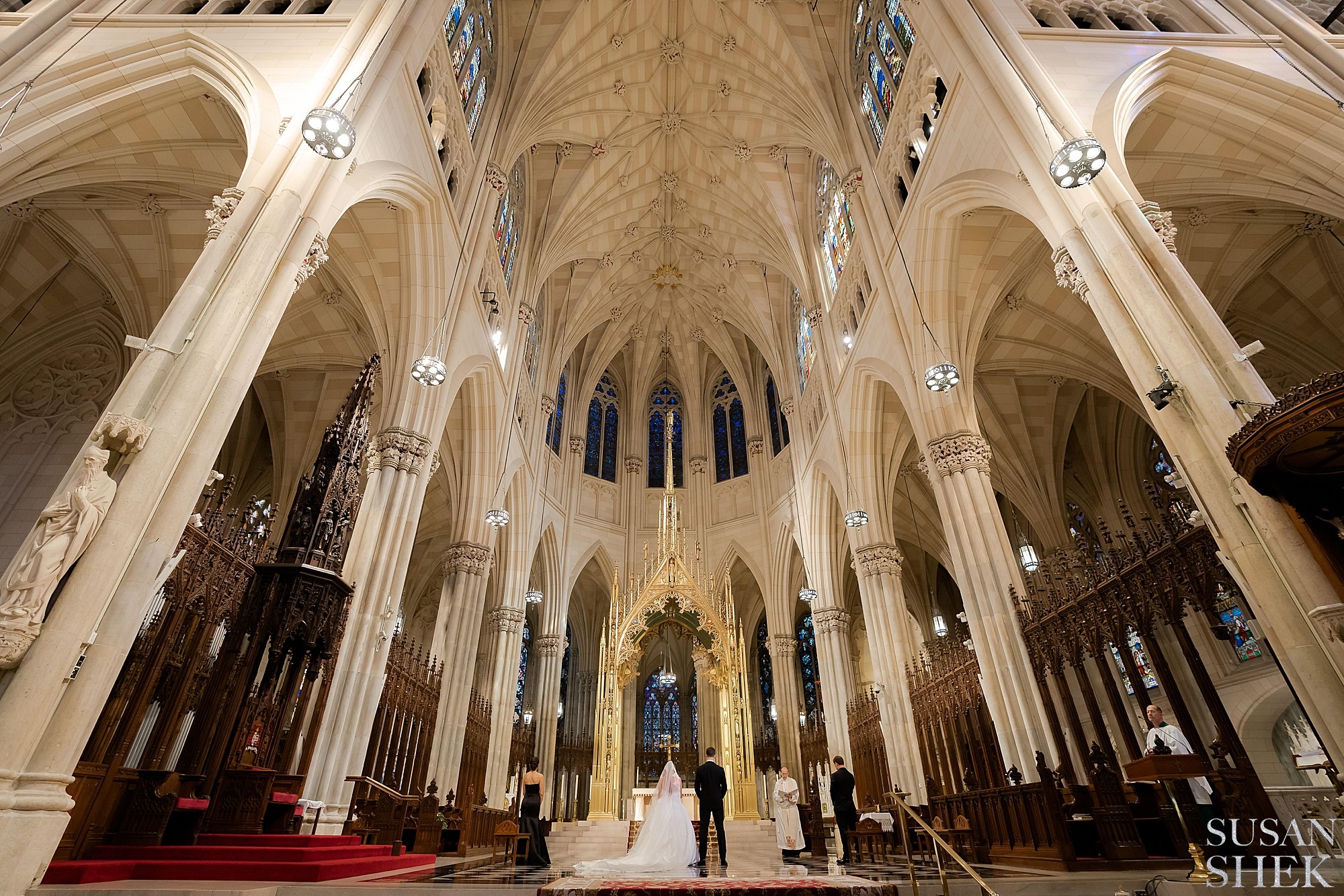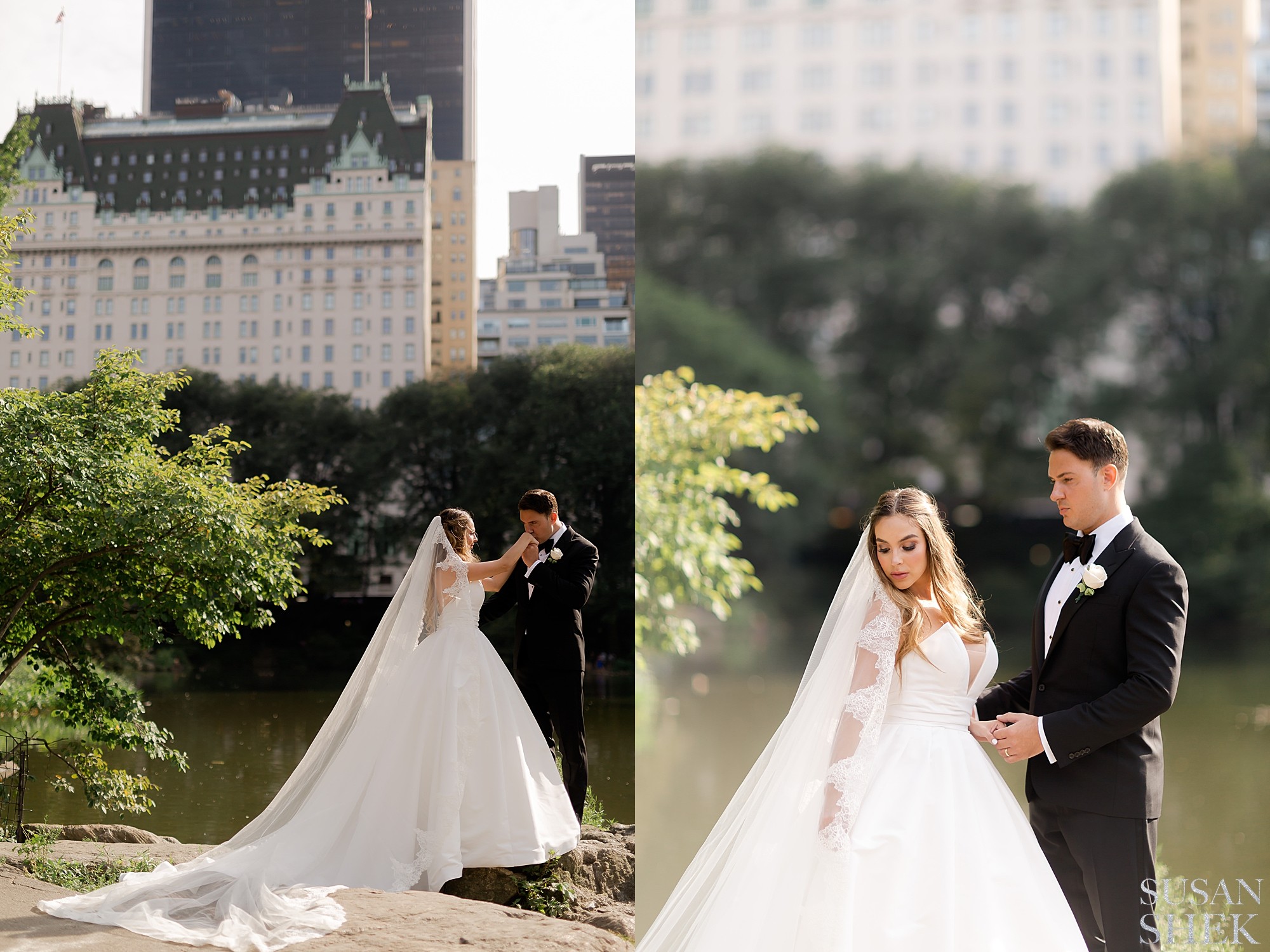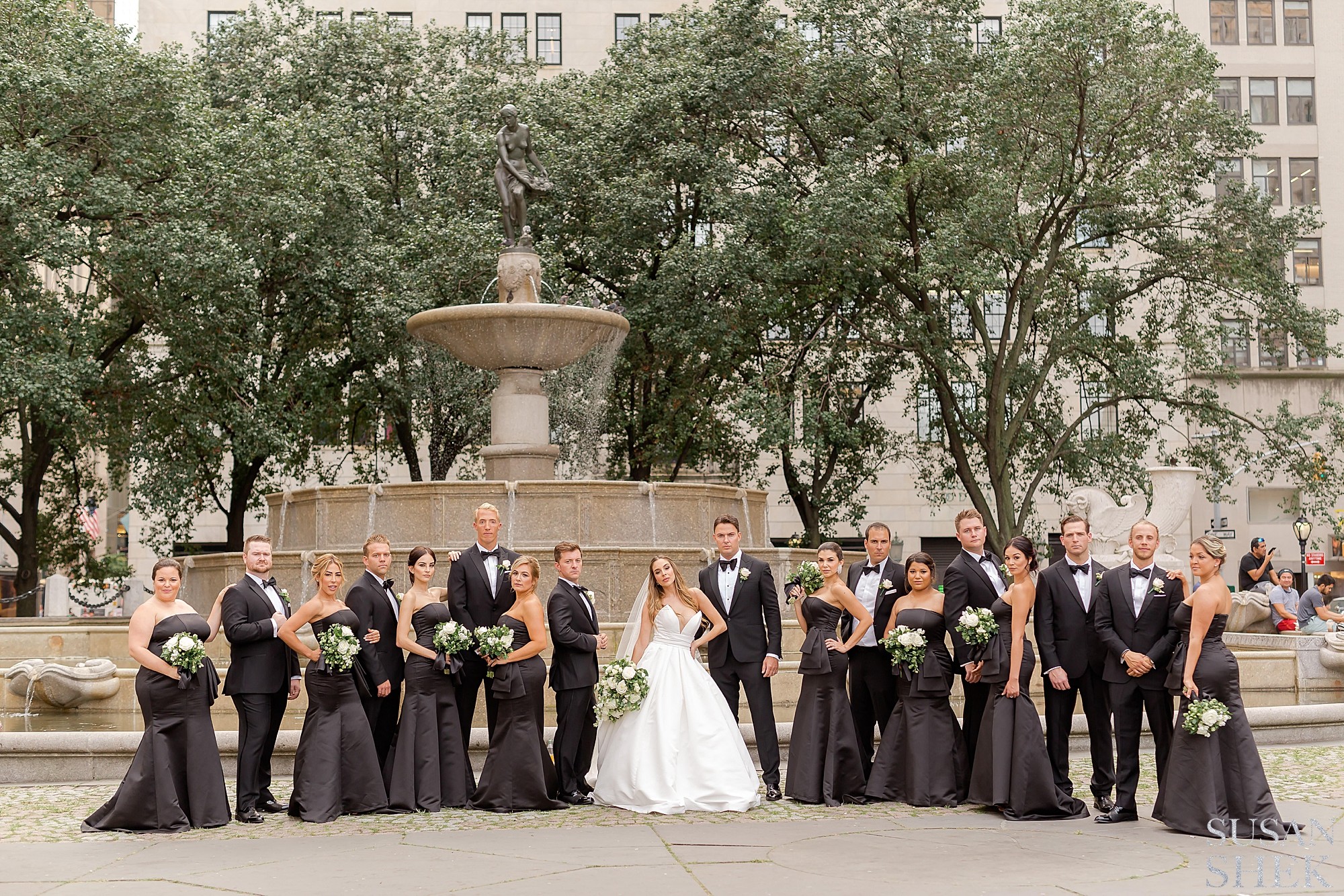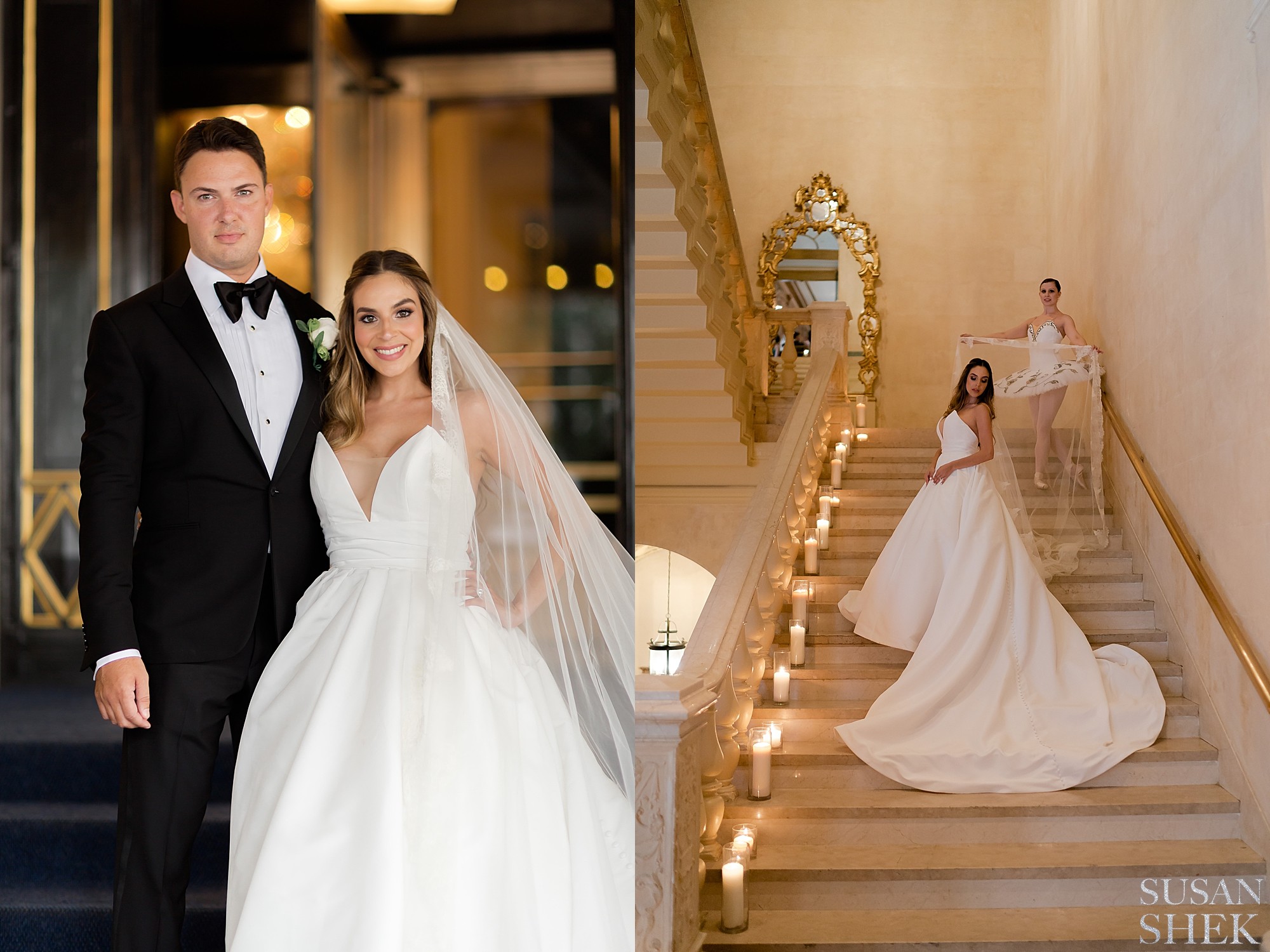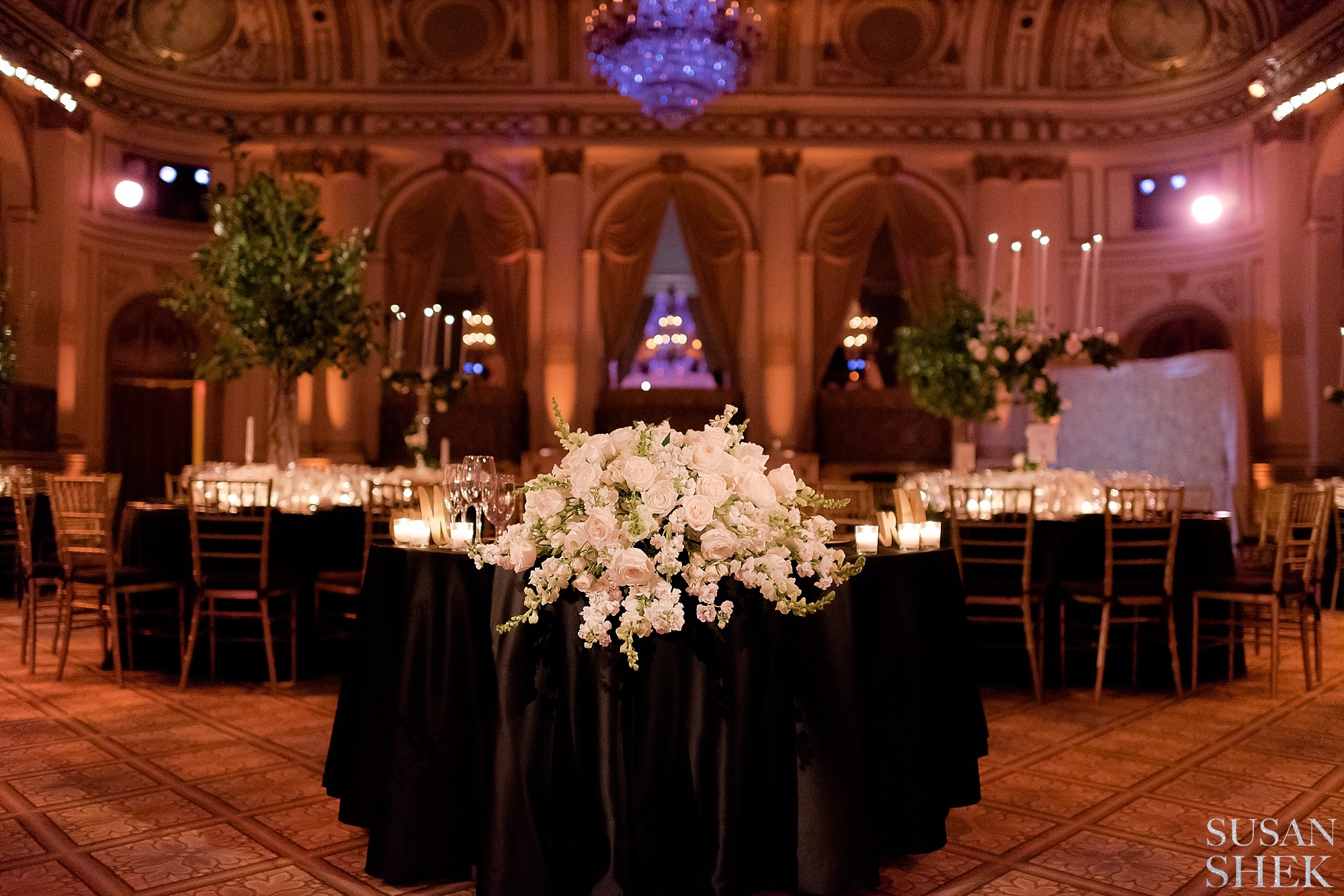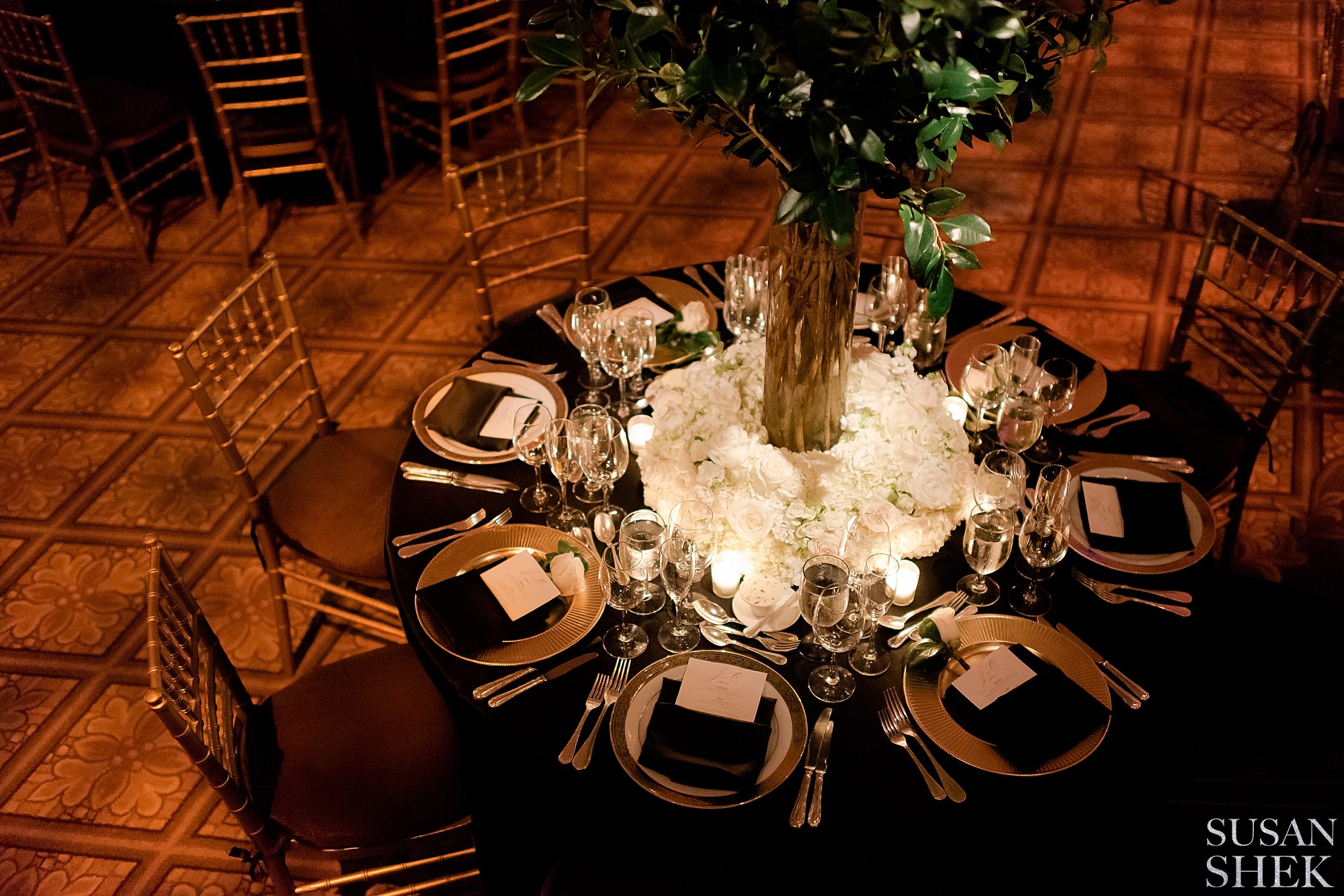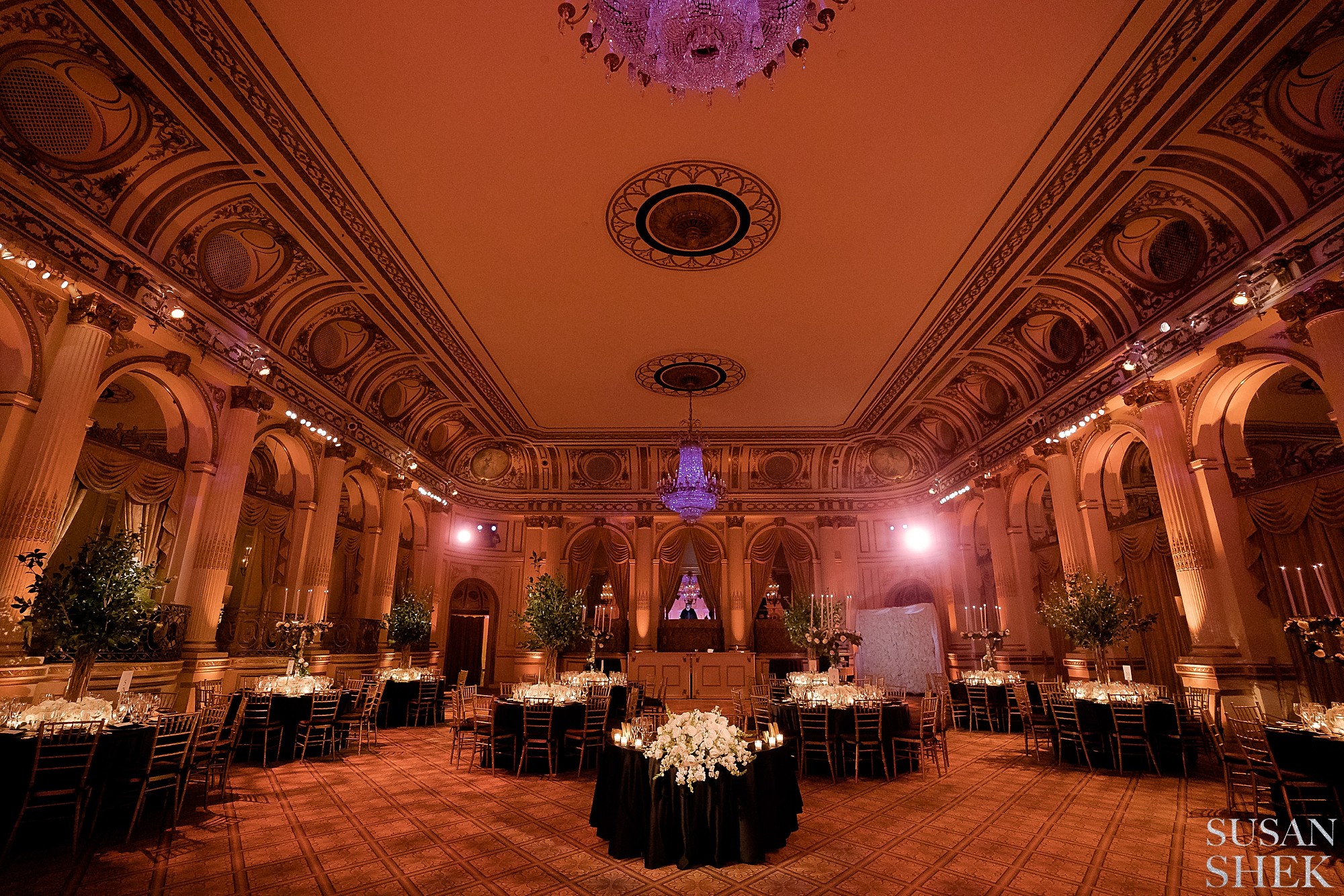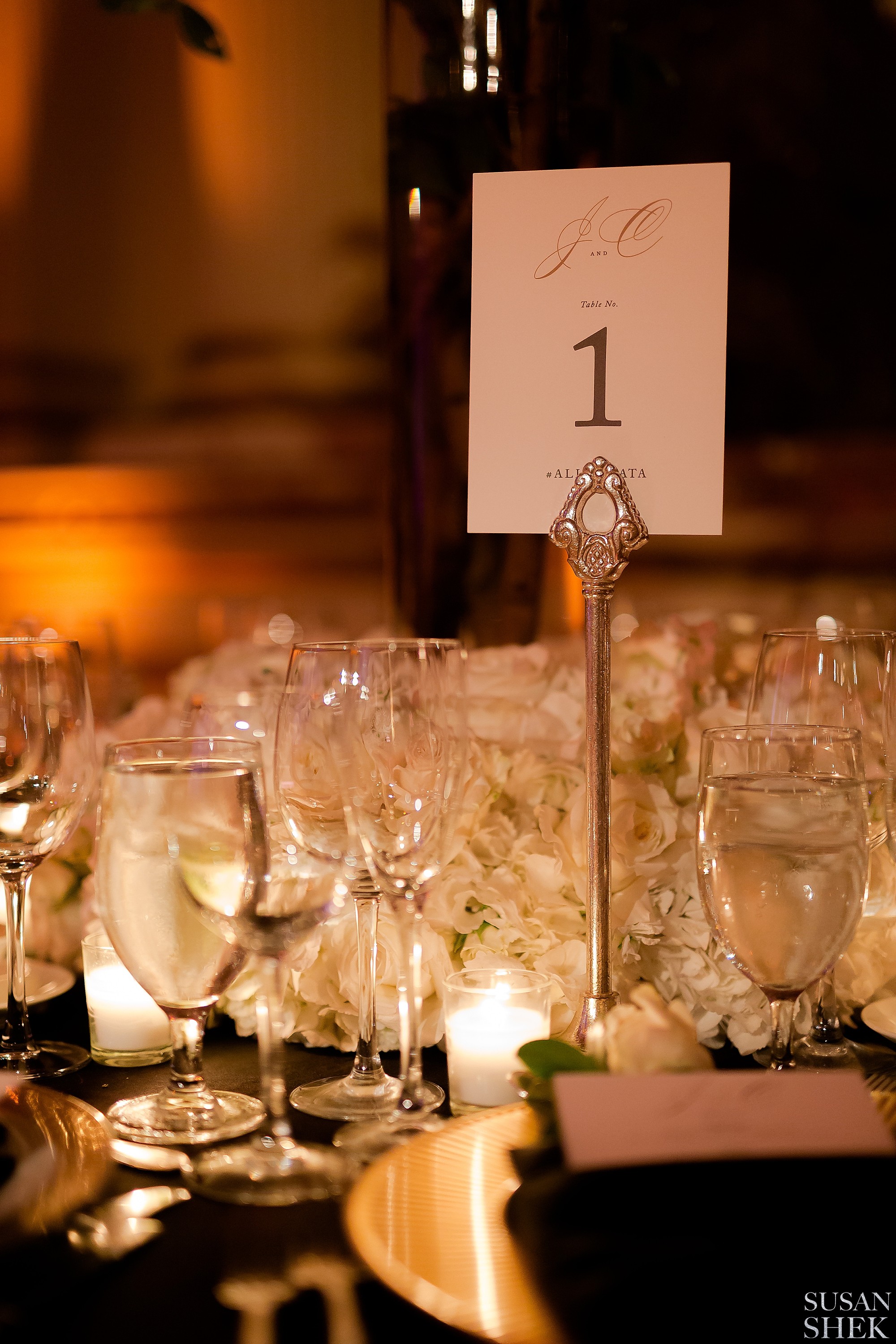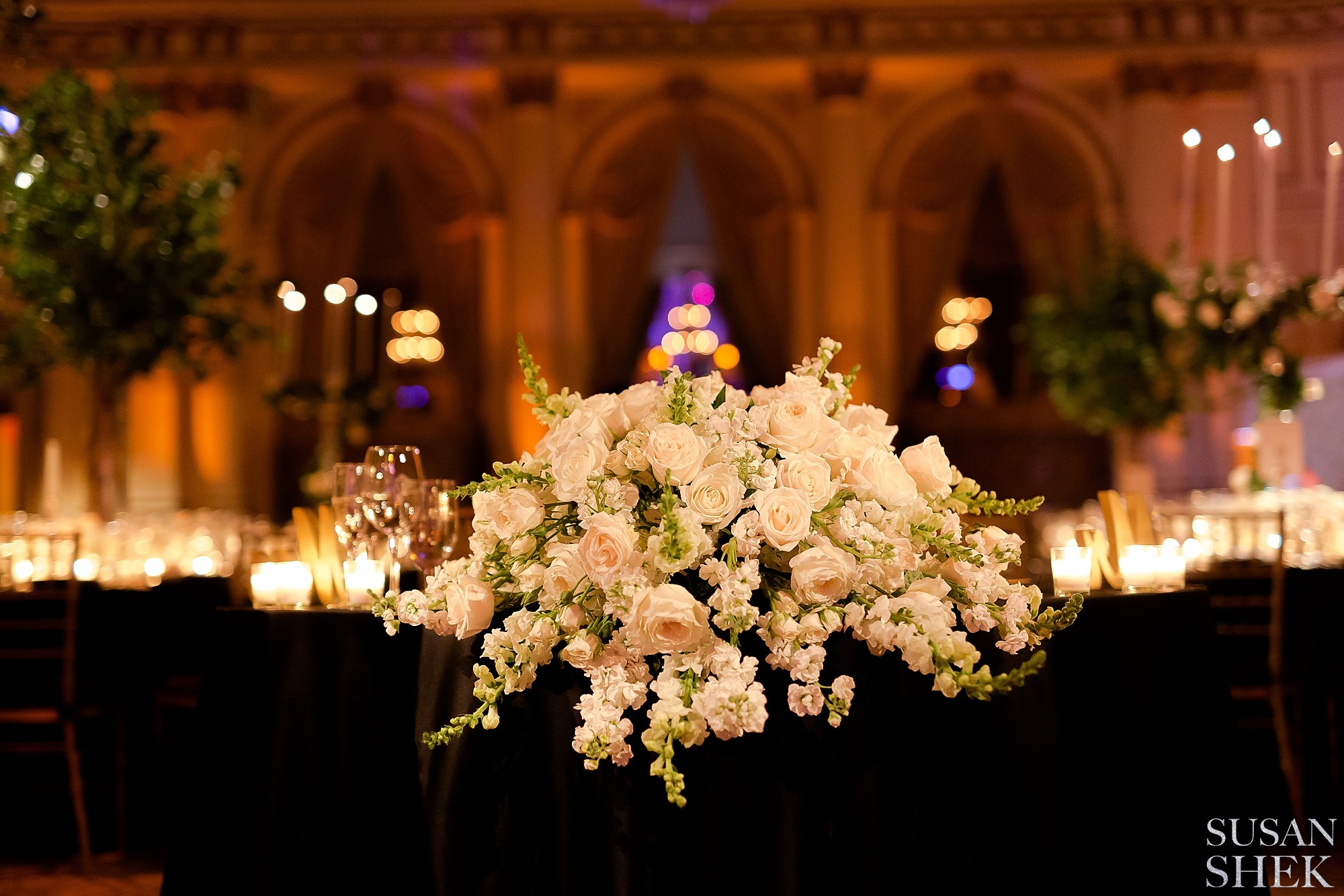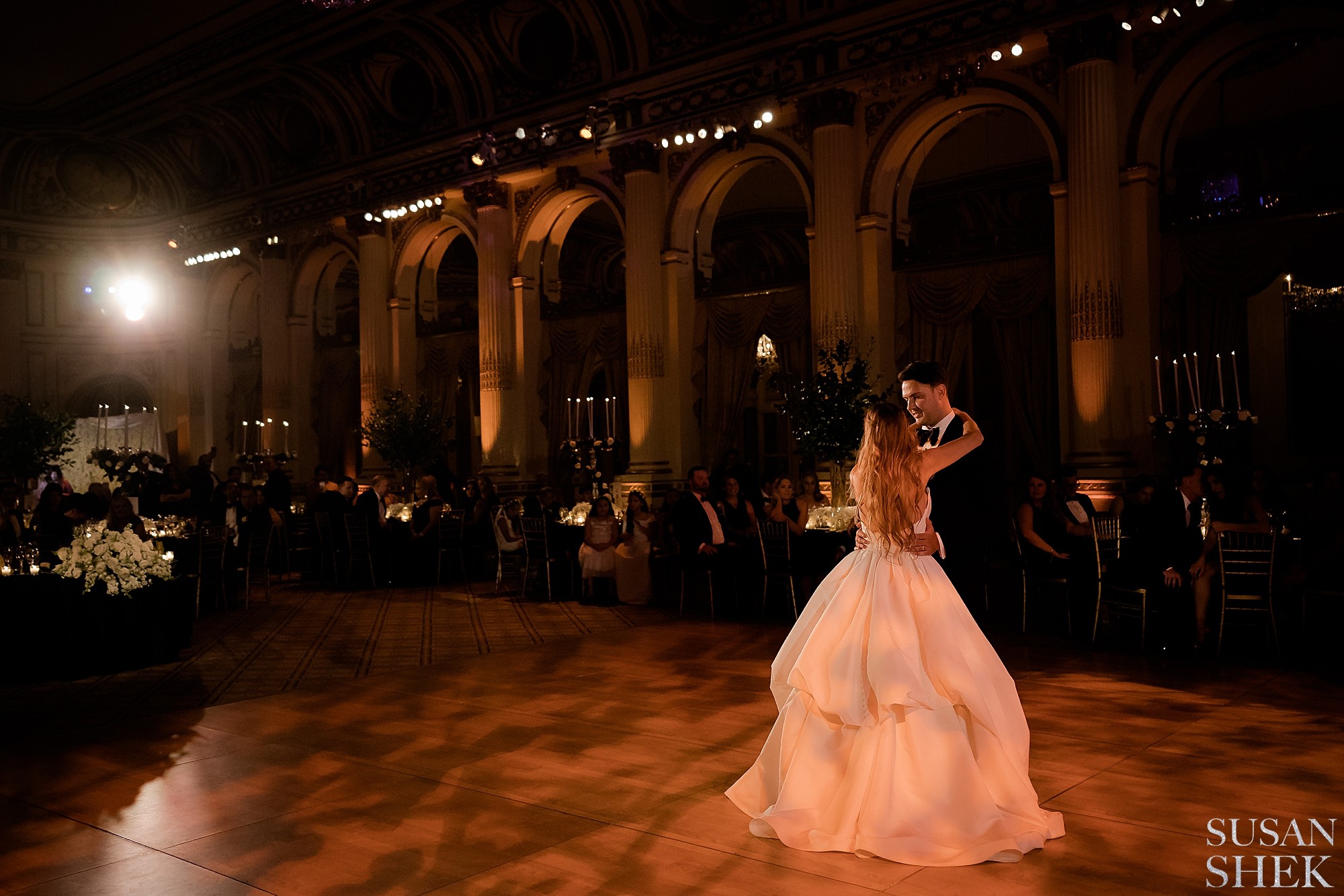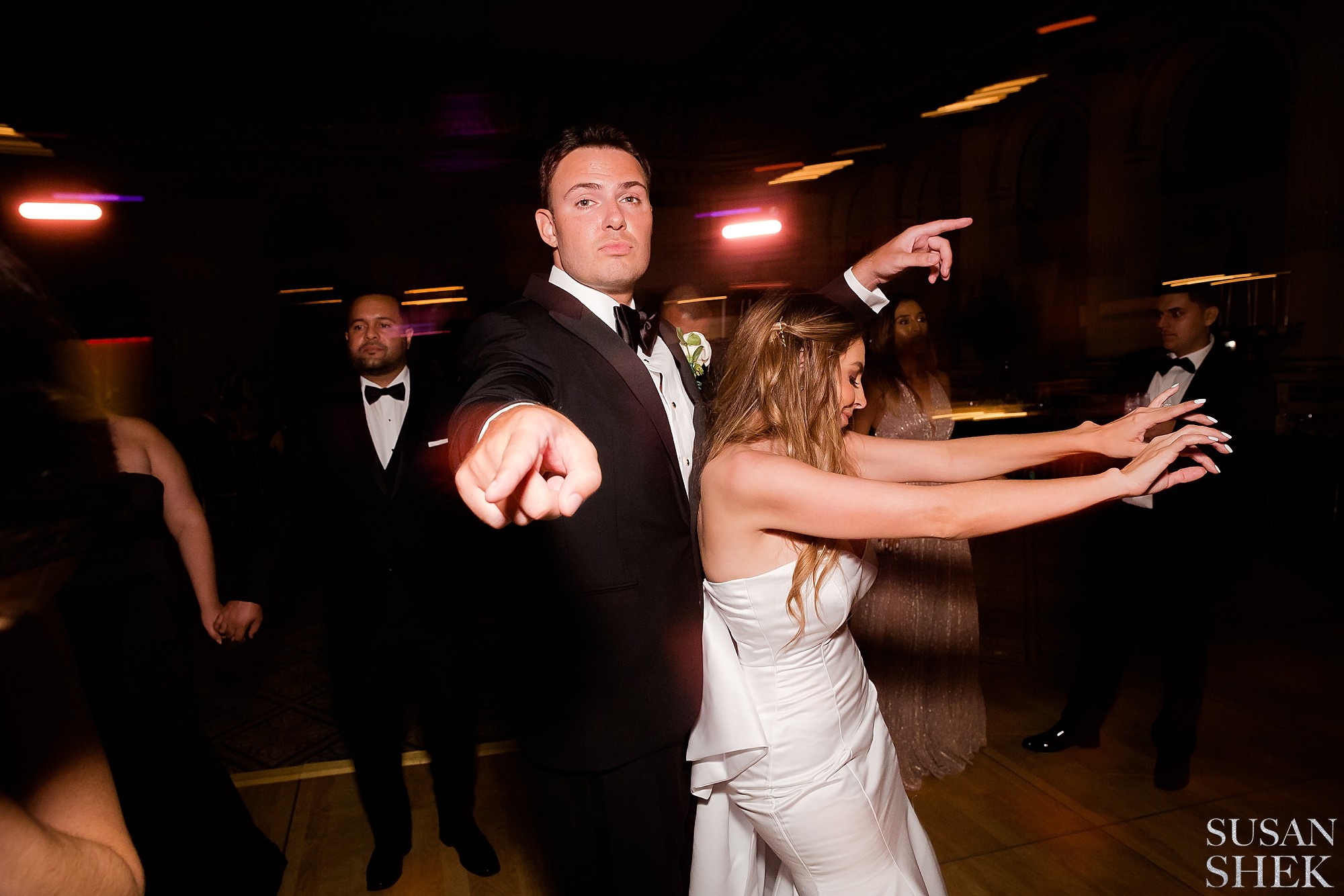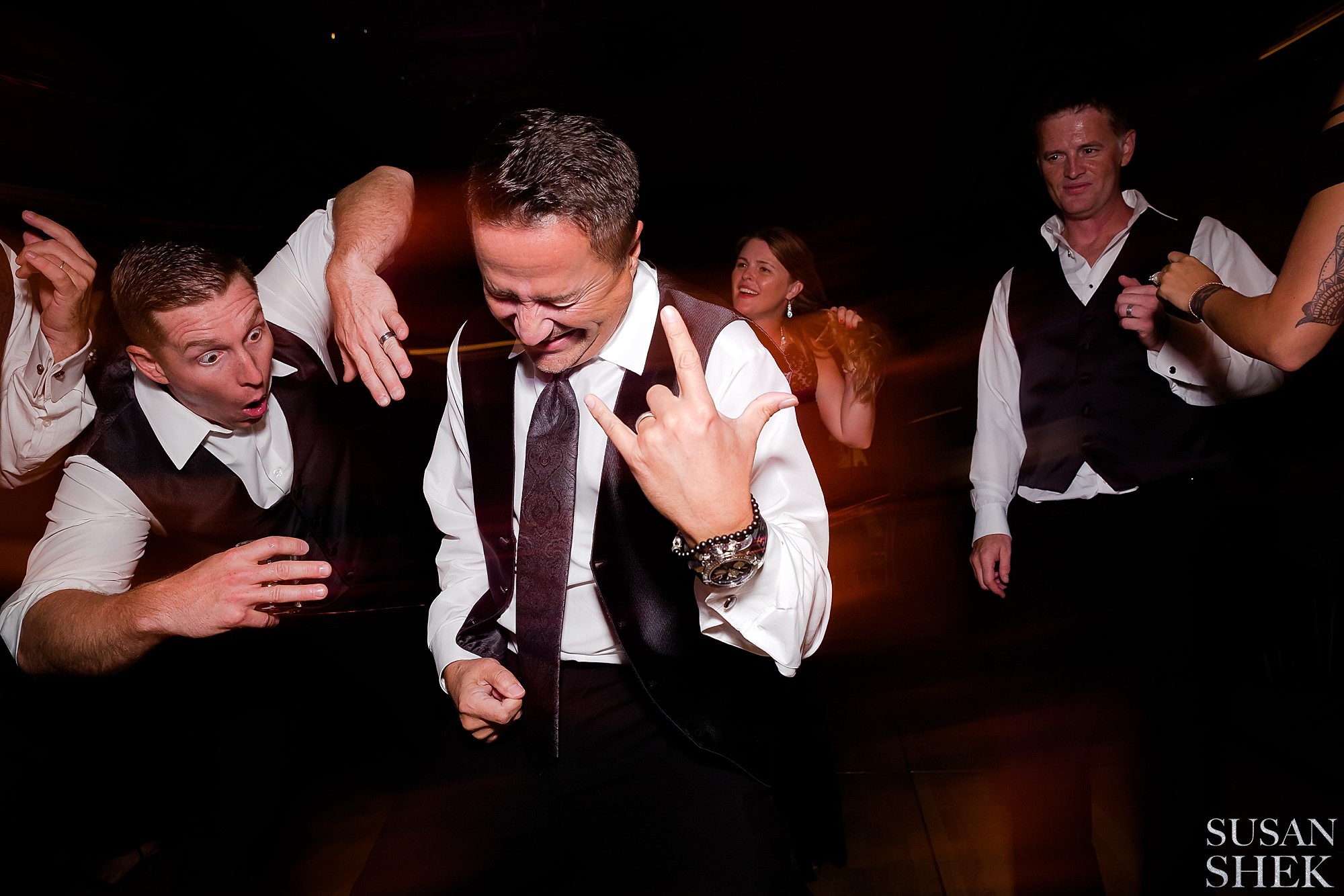 The Plaza is your one-stop shop for a memorable wedding. The Palm Court, The Terrace Room, the Champagne Bar, and Oak Room. Plus, many other options provide the perfect setting for your ceremony and reception. Their world-class vendors provide all of the details that make your special day unique to you and your love story. And with over 50,000 square feet of event space, it's guaranteed they have a room that fits your celebration needs.
Choosing a wedding venue is the first step toward creating a beautiful and memorable day. The Plaza Hotel's selection of stunning event spaces and luxury venues has set the stage for many beautiful weddings.
The wedding ceremony is the most important part of any wedding day, but once you've found your soulmate, celebrating with loved ones is all about. We understand that today's couples aren't looking for cookie-cutter receptions. They want a blank canvas to express their style and personality. It's why The Plaza Hotel offers two iconic ballrooms (the legendary Grand Ballroom and Terrace Room) that can be transformed into anything you can imagine.
We were just featured on the Redfin blog about The Plaza Hotel Afternoon Tea Experience!
"There are an infinite amount of incredible qualities that define Susan Shek! My now husband and I's wedding was held at St. Patrick's Cathedral, followed by a fabulous evening of dinner and dancing at The Plaza Hotel. Susan and her team capture every moment. We were so absolutely impressed by the elegance that each of the photos radiated. This came as no surprise, being that when we were initially searching for a photographer, Susan's images stuck the right chord with both of us from the very start."
"From the moment I saw Susan's pictures, I knew she was the one. Her images are everything from elegant, fresh, classic, and, most importantly, unique! Despite being in love with her images, we felt we had to meet with multiple photographers before making our decision. After every meeting, we would say the same thing, "she's still better. " We're so glad we went with Susan!"
"Susan is a 'Jill Of All Trades, ' and I can say that she was an intricate force in every aspect of our wedding. I would text her about anything; she'd immediately respond and help or fix the issue for me! For our engagement shoot, we sunset sailed the unpredictable waters of the Hudson River.
My fiancé wasn't initially thrilled with the conditions, and we were both a little skeptical if we made the right choice, all the while Susan cheering us on, getting us excited and taking the most incredible shots, all the while standing up with two dueling cameras as we crashed through the waves!"
"The night of our rehearsal, an entertainment vendor unexpectedly called to cancel, and I was left without a ballerina for my cocktail hour. For as long as I can remember, I've always dreamt of having a ballerina as part of my wedding day as dance is my first passion. Susan, being as thoughtful and she is resourceful, didn't want me to not have all of my dreams come true. Susan was able to find someone to replace the company that night, and I arrived at The Plaza for pictures only to be surprised by the sight of the most beautiful ballerina entertaining our guests!"
"The entire team was incredibly professional and helpful on our wedding day. We felt like they didn't miss a single moment. Every time a guest would whip out their phone, a team member was there to say, "Hey here's a professional one of that too." If we had to start the planning process over again, the only thing we'd do differently is hired Susan sooner!" Jessica and Chris
Details: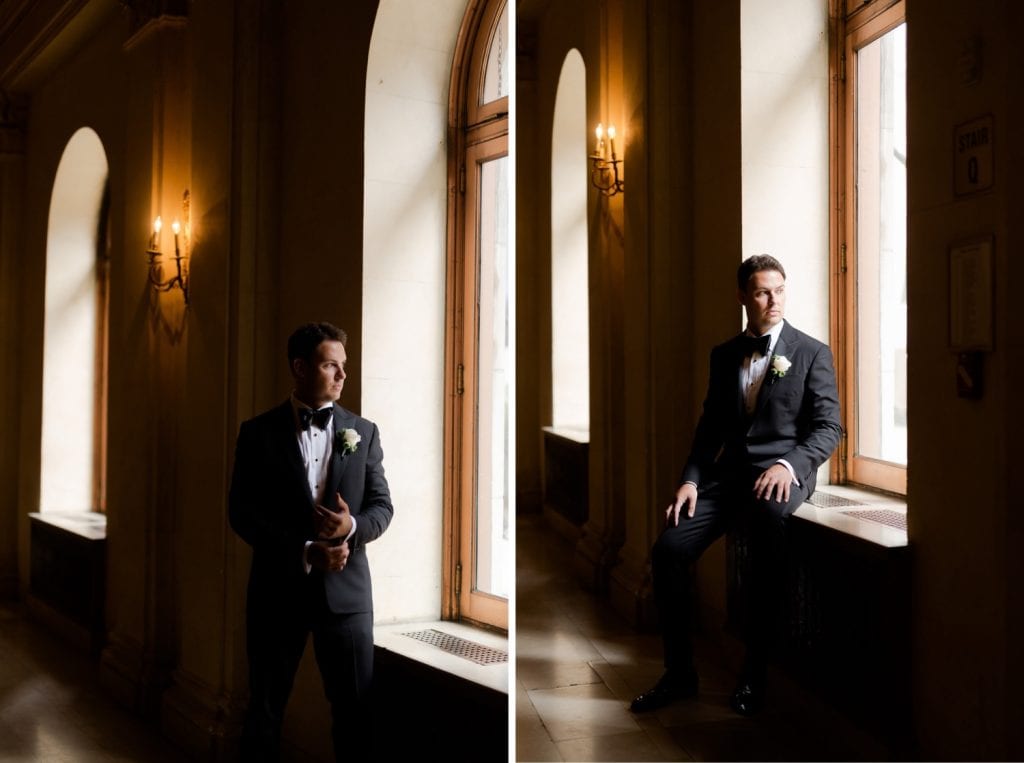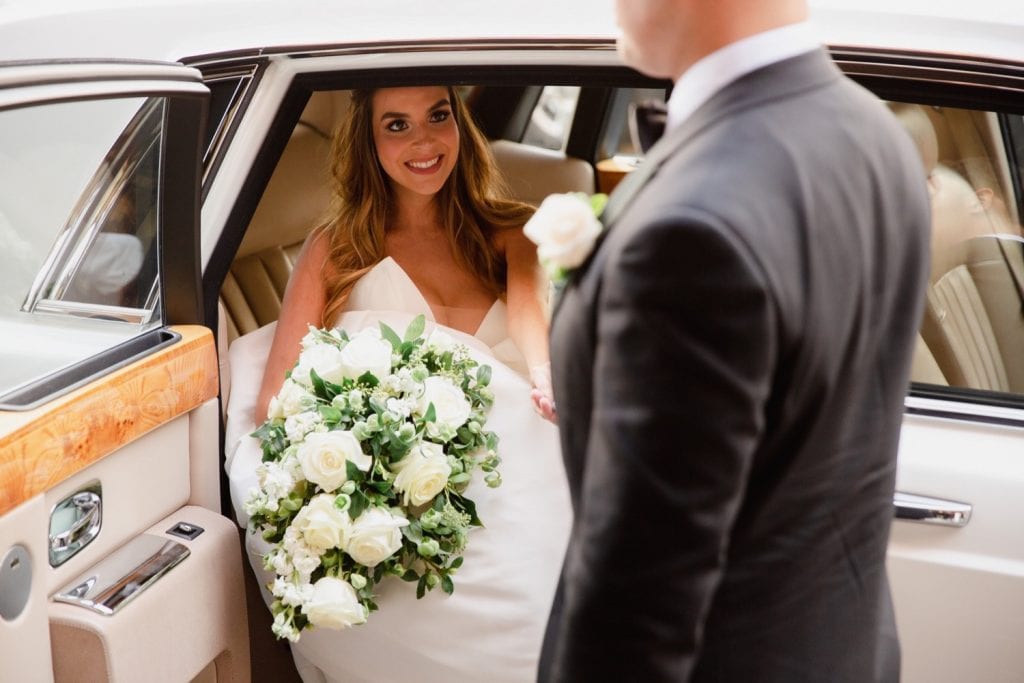 Why you should have your wedding at The Plaza Hotel
The transcendent Plaza Hotel is a place to have the wedding of your dreams. A famous setting in movies such as Home Alone 2 and the 2013 release of The Great Gatsby. This location is also the destination for vitally important world political meetings. To sum it up, the Plaza Hotel is more than just a place to sleep.
With so much rich history and cultural presence, it's the most memorable location to have your Plaza Hotel Wedding.
Grand Ballroom, Terrace Room, and Oak Room are three of the most prestigious rooms for your Plaza Hotel Wedding. It is the setting for thousands of luxurious weddings. Each room lives and breathes its energy and atmosphere. Decadent architectural work encompasses the interior design, lavish chandeliers, and ceilings that will make you feel the opulence. The Plaza Hotel's cost is well worth it for what you receive!
Highly recommended
Susan Shek has chosen this hotel as one of our top recommended venues to have a Plaza Hotel Wedding. It's not just because of the elegance and history that the hotel projects; it's the reputation that proceeds the hotel. So why is this important?
Reputation is everything! The Plaza Hotel is the place to have your wedding because you know exactly what you will get in return. The Plaza Hotel has a dedicated team of hotel coordinators and preferred vendors that can guide you through every step. This will ensure you have an unforgettable Plaza Hotel Wedding! There's nothing more comforting than knowing exactly what you're going to experience on the most memorable day of your life. With all the worry out of your hands, you'll have more time to focus on selecting your wedding dress. Finalizing your guest list and hiring Susan Shek Photography as your Wedding team coverage to ensure you have the best Plaza Hotel experience!