Tribeca Rooftop Wedding in New York City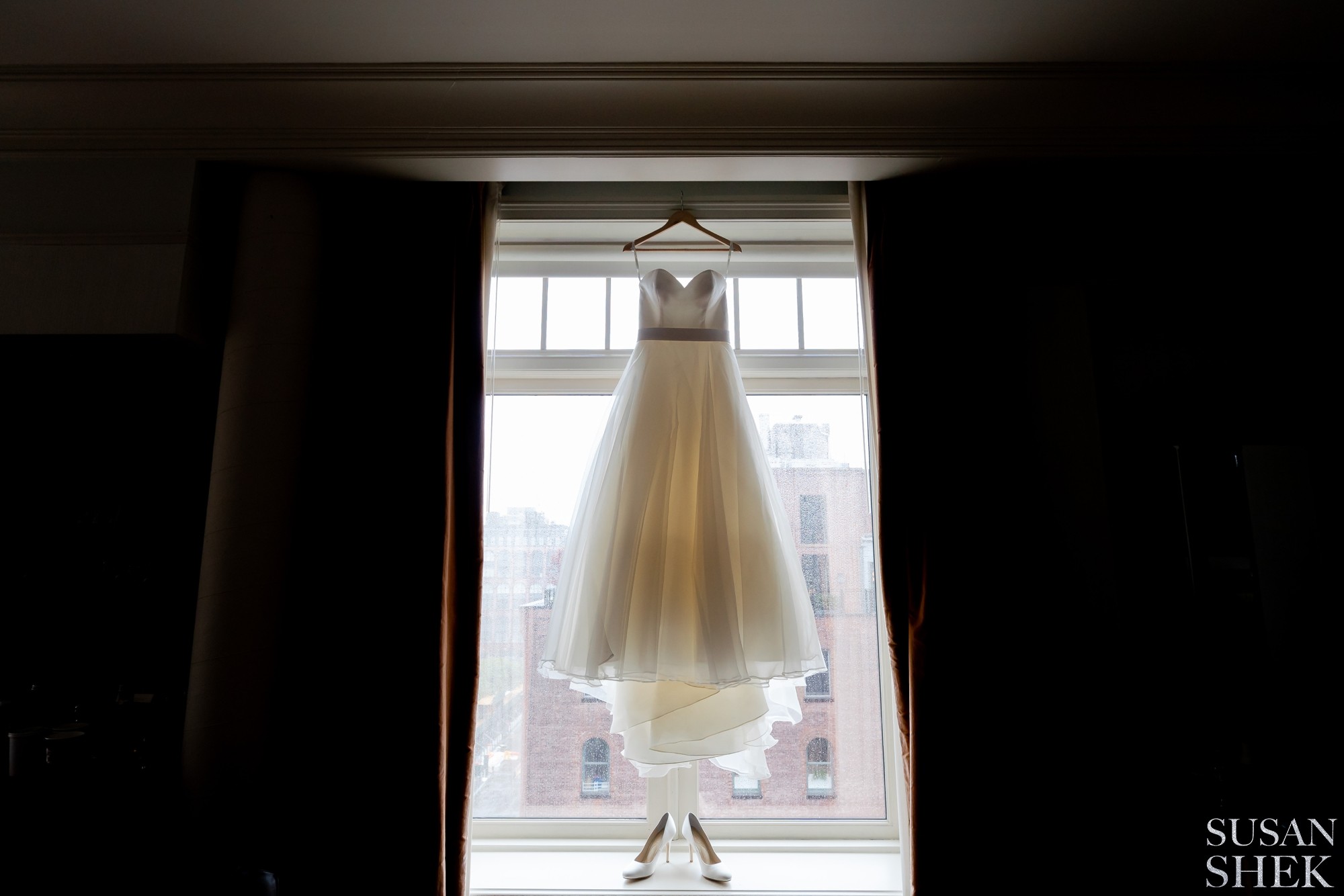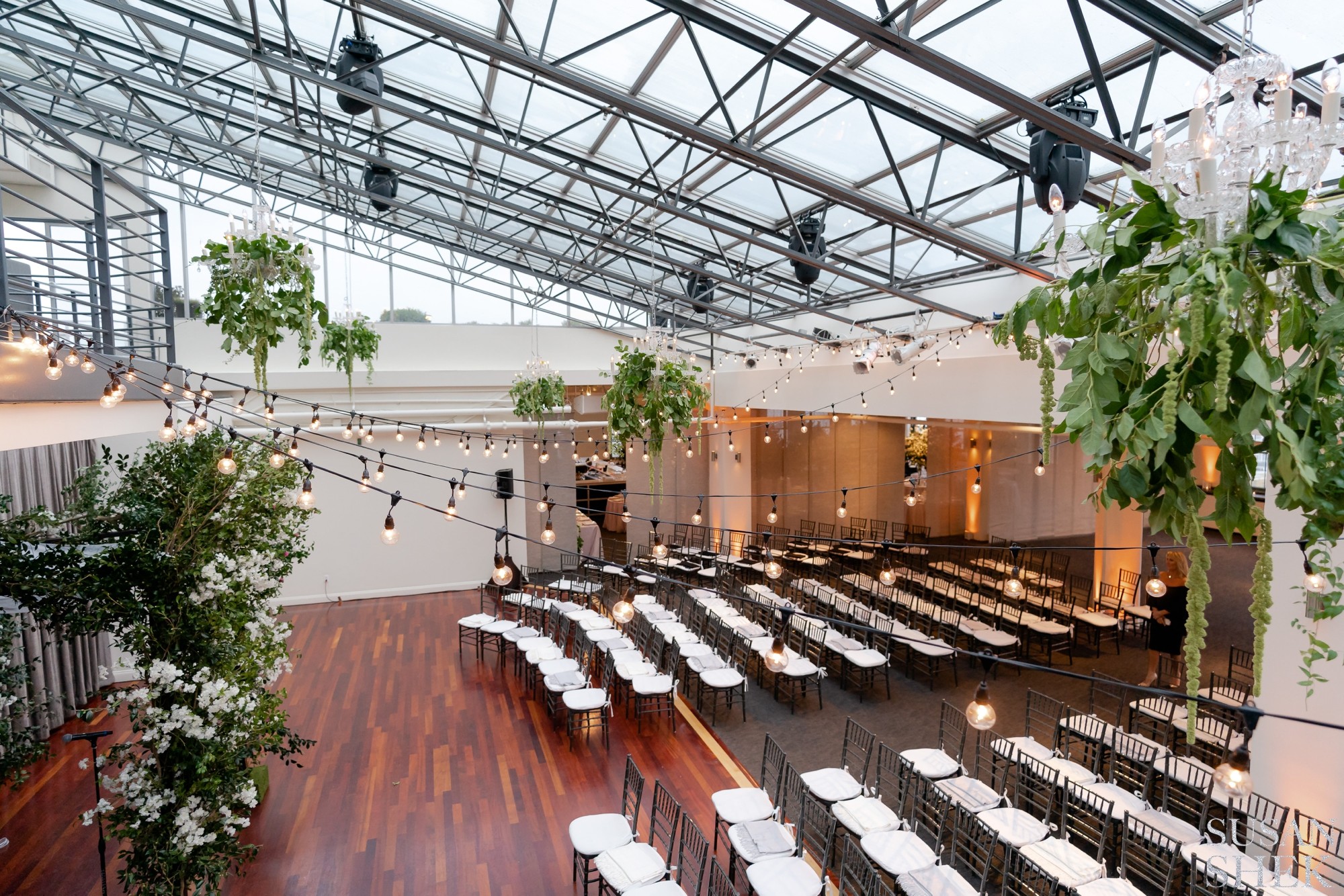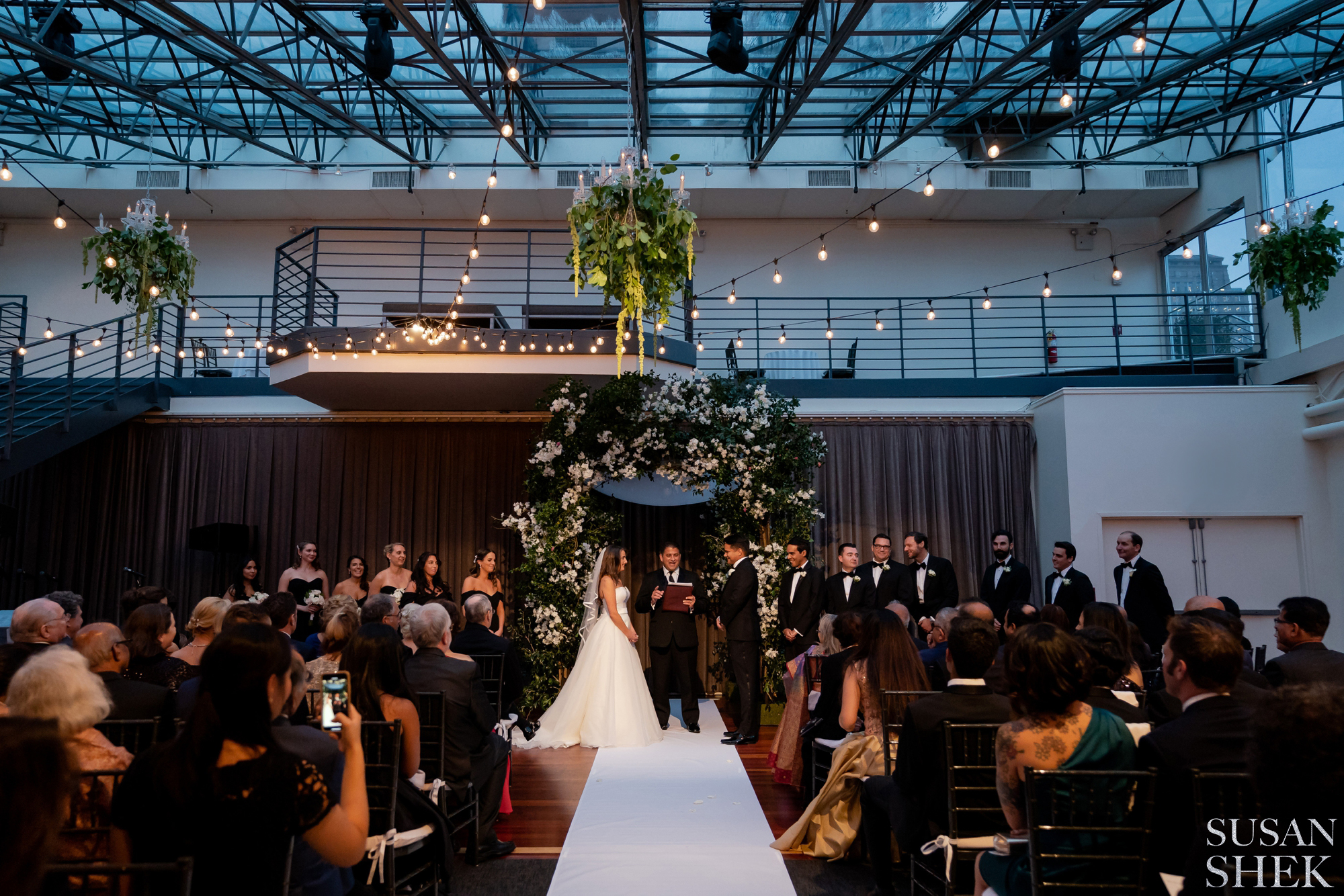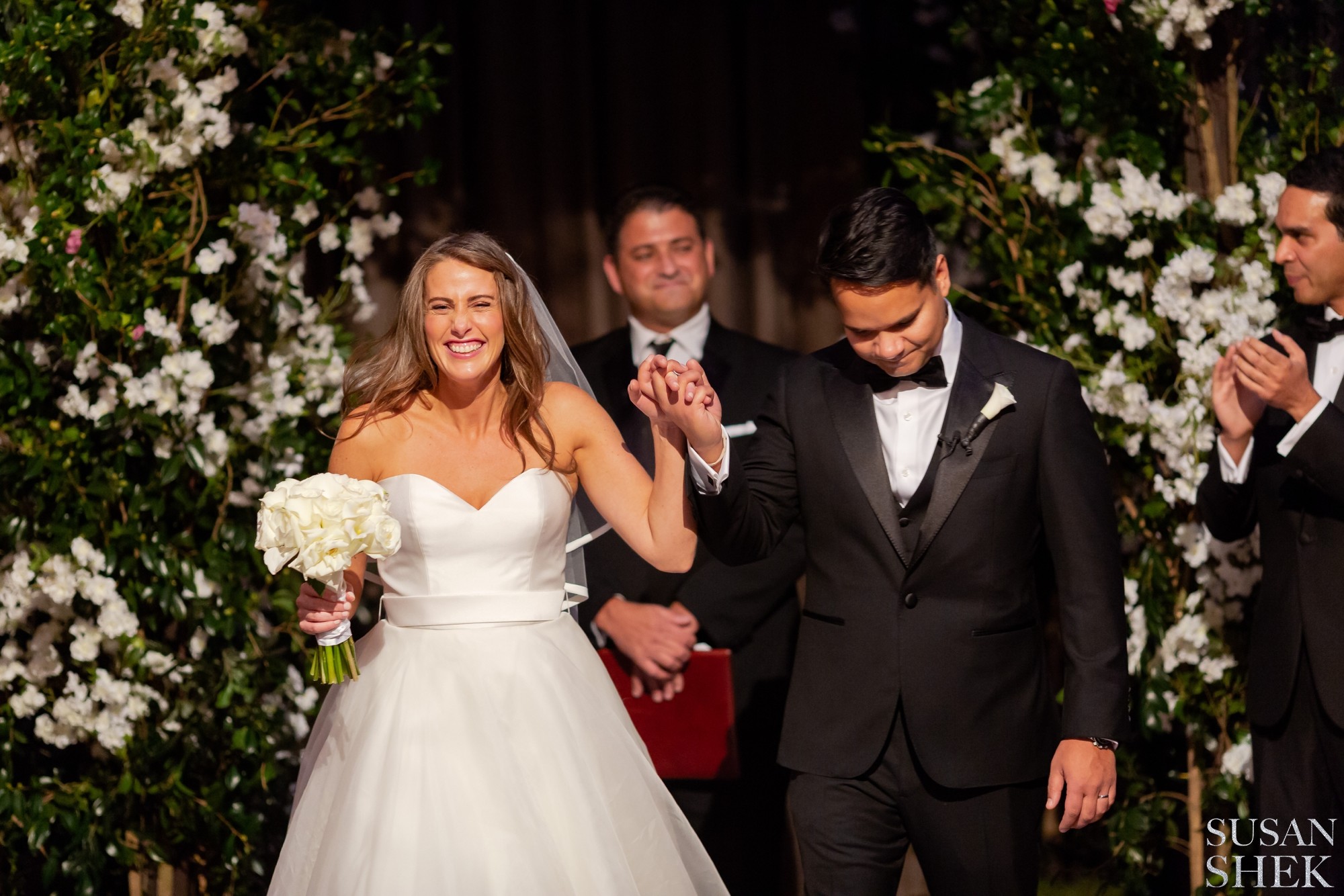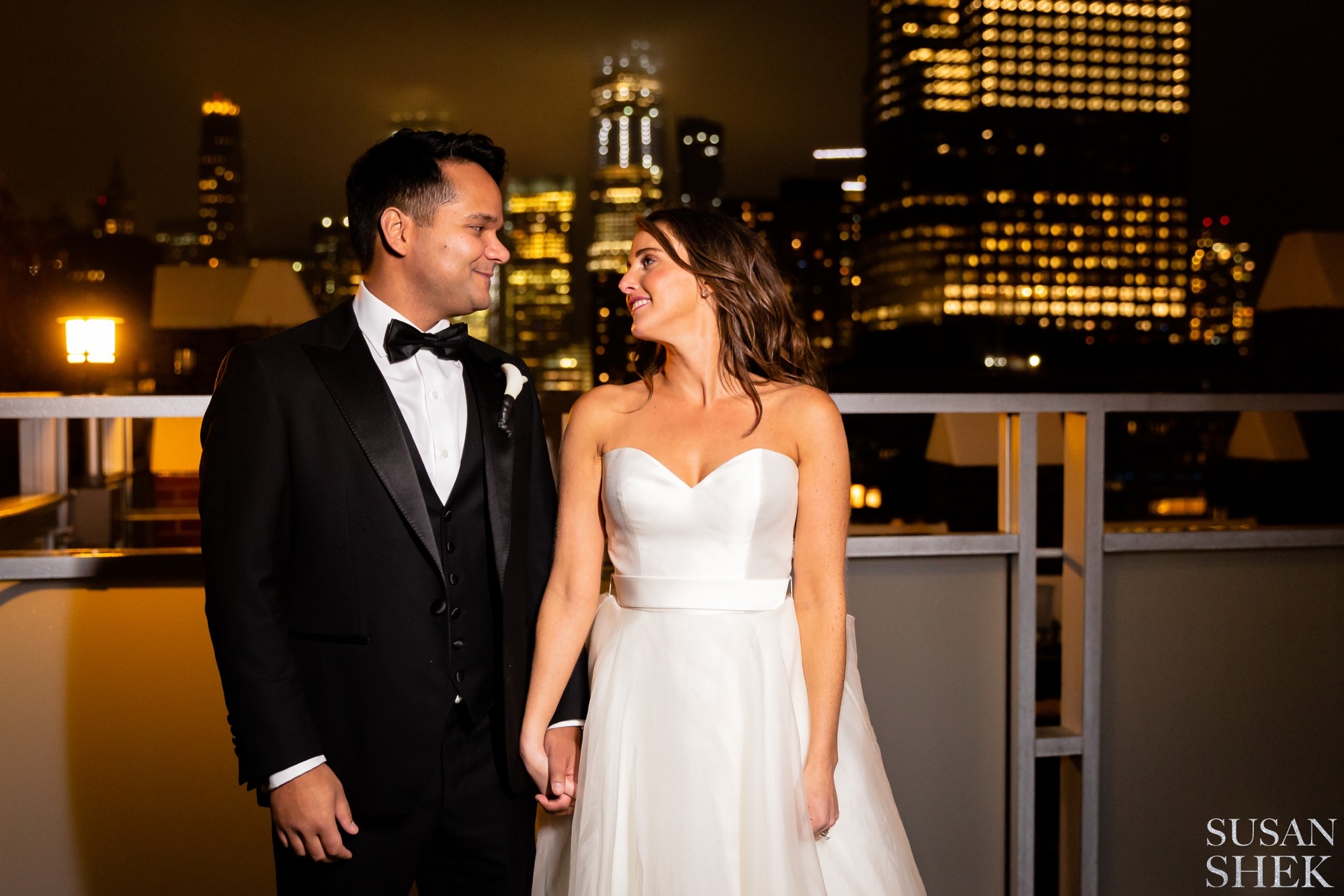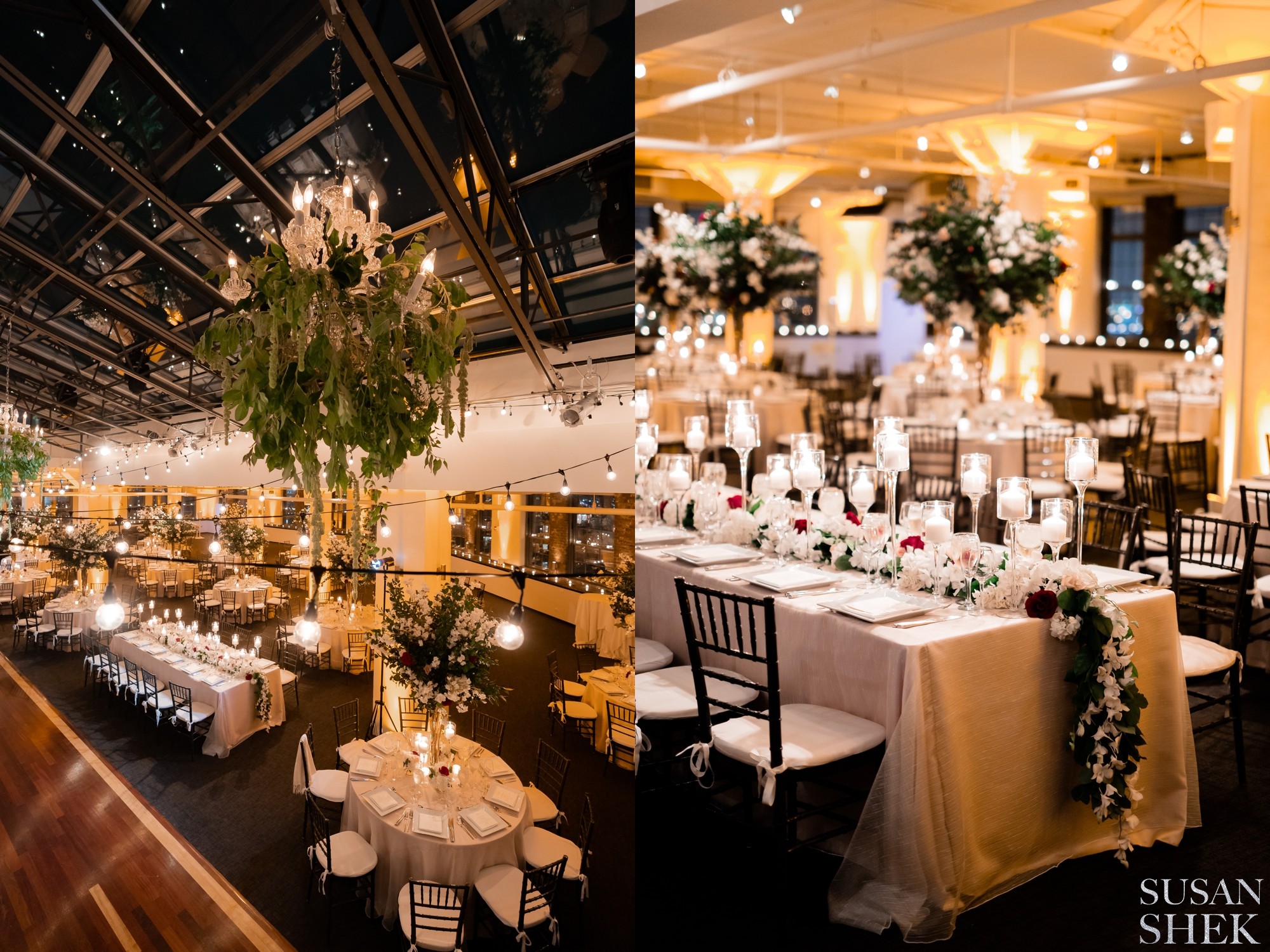 Tribeca Rooftop Wedding
This lovely couple wanted a true New York City wedding. Like me, they're enamored with the beloved city – the lights, the iconic skyline, the incredible energy. I know I'm a little biased after years of living and shooting photography here, but I think NYC is one of the most magical places in the world. It is no wonder that so many couples can't wait to tie the knot here.
When looking for venues, this bride and groom wanted somewhere that really showcased the city. The chose the Tribeca Rooftop wedding venue for its unparalleled skyline views and unique atmosphere. I can't think of a better option for them – their wedding day was absolutely perfect. Plus, this venue has plenty of great photo opportunities.
About the Tribeca Rooftop Wedding Venue
Tribeca is considered a trendy little section of New York City. The cobblestone streets preserve the historic charm, while many of the buildings in the area boast a chic renovated look. I love the beautiful balance, and this area is one of my favorite places to shoot wedding photography.
In fact, the Tribeca originally served as a printing press in the 1920s, and many couples love that it holds some of New York City's rich history. Since then, space has undergone a brilliant transformation into the industrial-chic venue you see today. Not only do the windowed walls allow full views of the cityscape, but the gorgeous rooftop also features a sunny – or starry! – glass atrium. It feels like you're sitting on top of the world, and it's quite a unique wedding experience. The large alfresco terrace lends itself to romantic sky-high ceremonies, intimate first looks, and breathtaking cocktail hours.
Versatile Event Venue in NYC
If that's not enough to make you fall in love with this venue, the versatility will. At the Tribeca Rooftop, you have the freedom to design the wedding of your dreams. It includes 14,000 square feet of outdoor terrace space and 15,000 square feet of interior space with a 25-foot glass atrium and 1,100 square foot beautiful wood dance floor – more than enough space for you to decorate as you like and for guests to spread out. You can truly dance the night away without feeling constricted.
Tribeca Rooftop Wedding Venue Amenities
You can rest assured you and your guests will be completely taken care of. Their service is second-to-none, and their culinary creations never disappoint. Tribeca Rooftop provides an on-site event manager, curated food and beverage menus, branded wedding signage, in-house lounge furniture, reception chairs, tables, and linens as well as a full bridal suite. The venue comes with its own lighting system (great for photos!). And while parking can be tricky in NYC, this venue has valet parking services available.
For a loft-like luxury experience, check out the connecting Tribeca 360, which features lighted columns and in-house lighting system, a lovely rooftop, gorgeous lounge furniture, and a full bridal suite.
Tricks of the Trade
As an experienced NYC wedding photographer, I have a few favorite photo spots in mind for your Tribeca Rooftop wedding:
A first look on the Staple Street Bridge looks like something from a classic romantic movie. The cobblestone streets and iconic Staple Street views create memorable moments and distinctive wedding photos. Then, I'll take a few more candid and posed photos as leisurely explore a couple of blocks with the wedding party before or after the ceremony – I guarantee you'll have fun! The Tribeca Rooftop terrace lends itself to some great wedding party photos as well.
Hotels Near the Tribeca Rooftop Wedding Venue
My favorite spacious hotels near the Tribeca Rooftop include the James Hotel and the Dominick Hotel in Soho. Both have great lighting for photos, and they keep in line with the modern look of the wedding venue for cohesive wedding photos. The James Hotel is an idea for afterparties because of its outdoor pool and large rooftop space.
Want to learn more about this venue or other similar options? I'm happy to help! Connect with me via my Contact Page to get started.