Why you should have a St Patricks Cathedral Wedding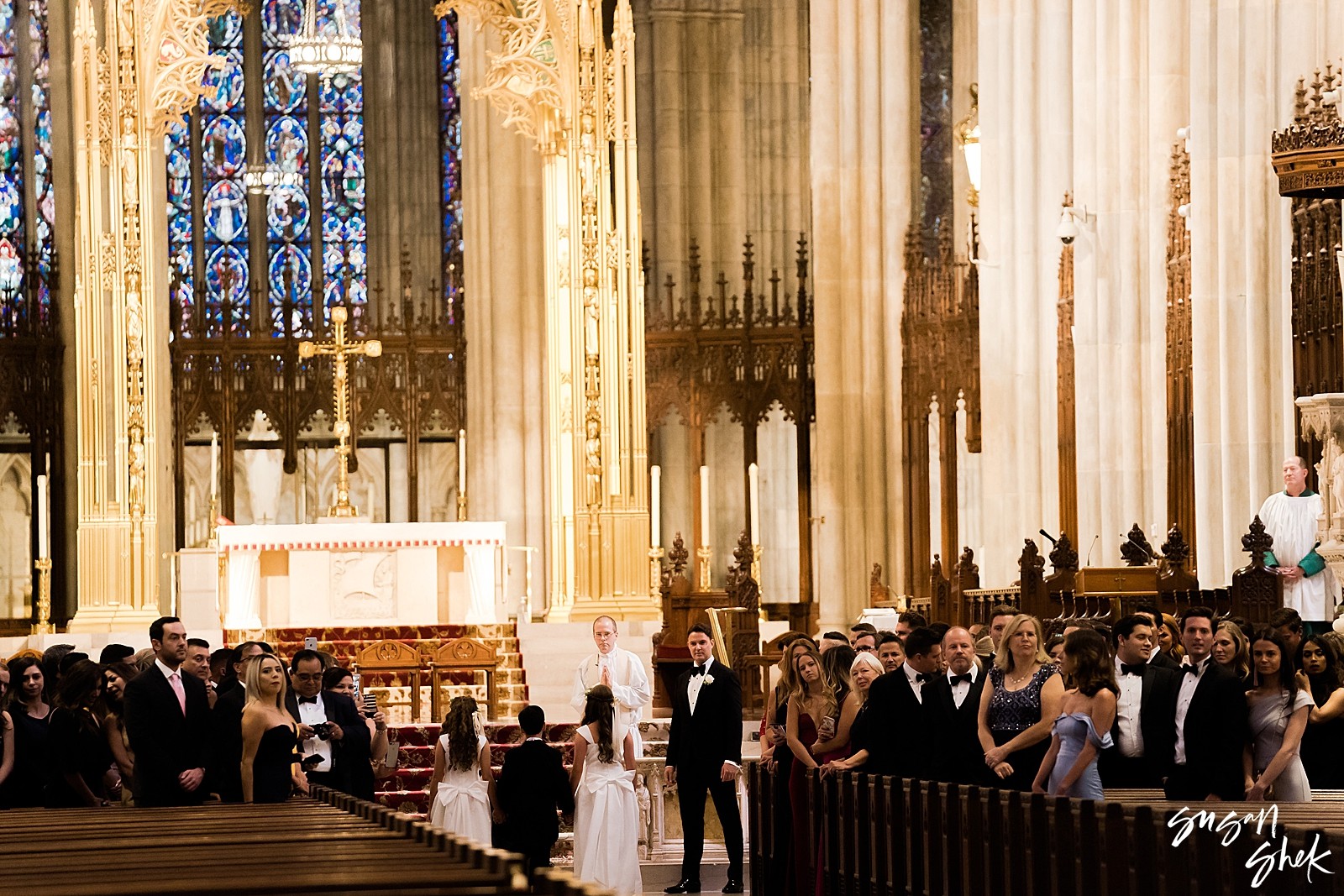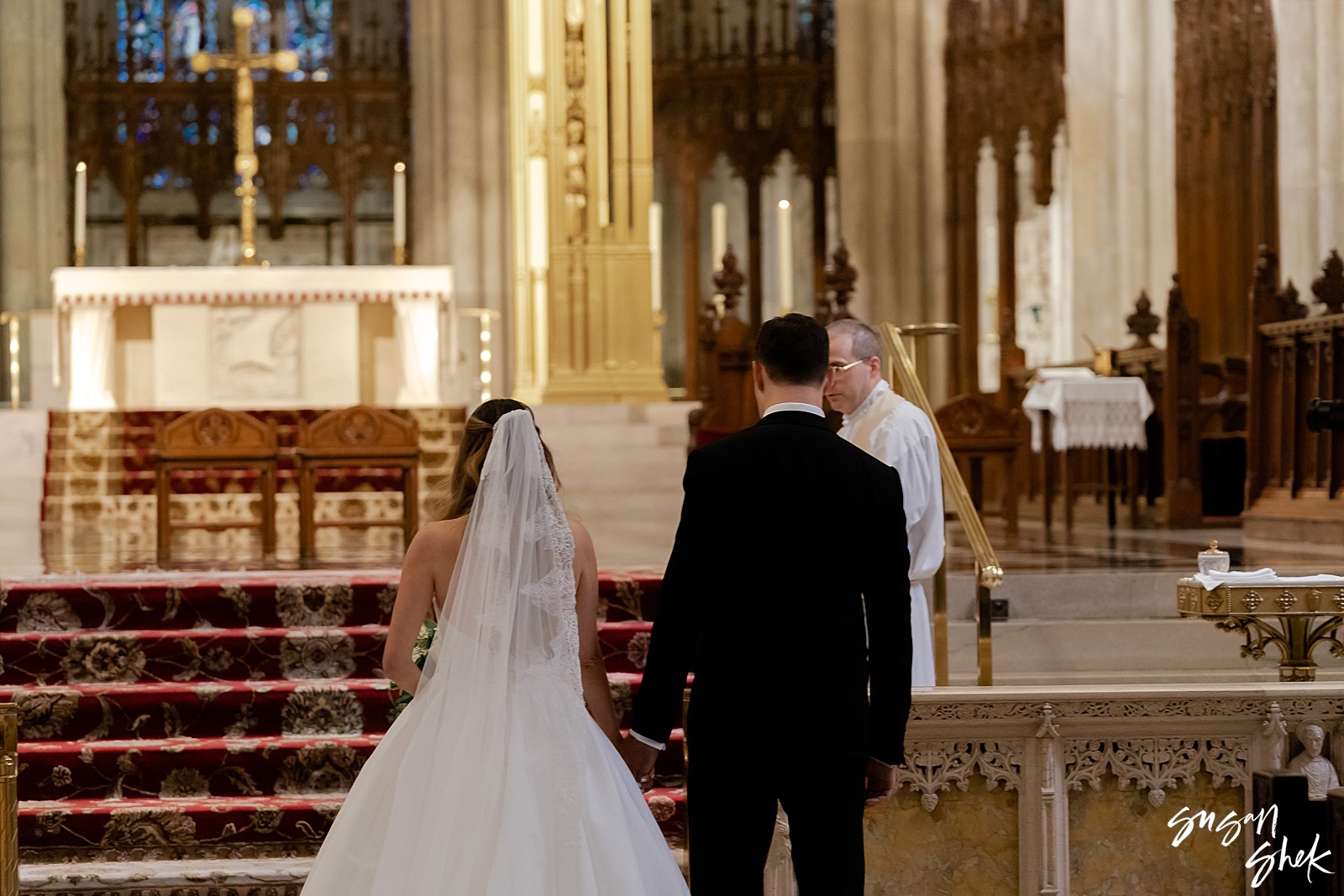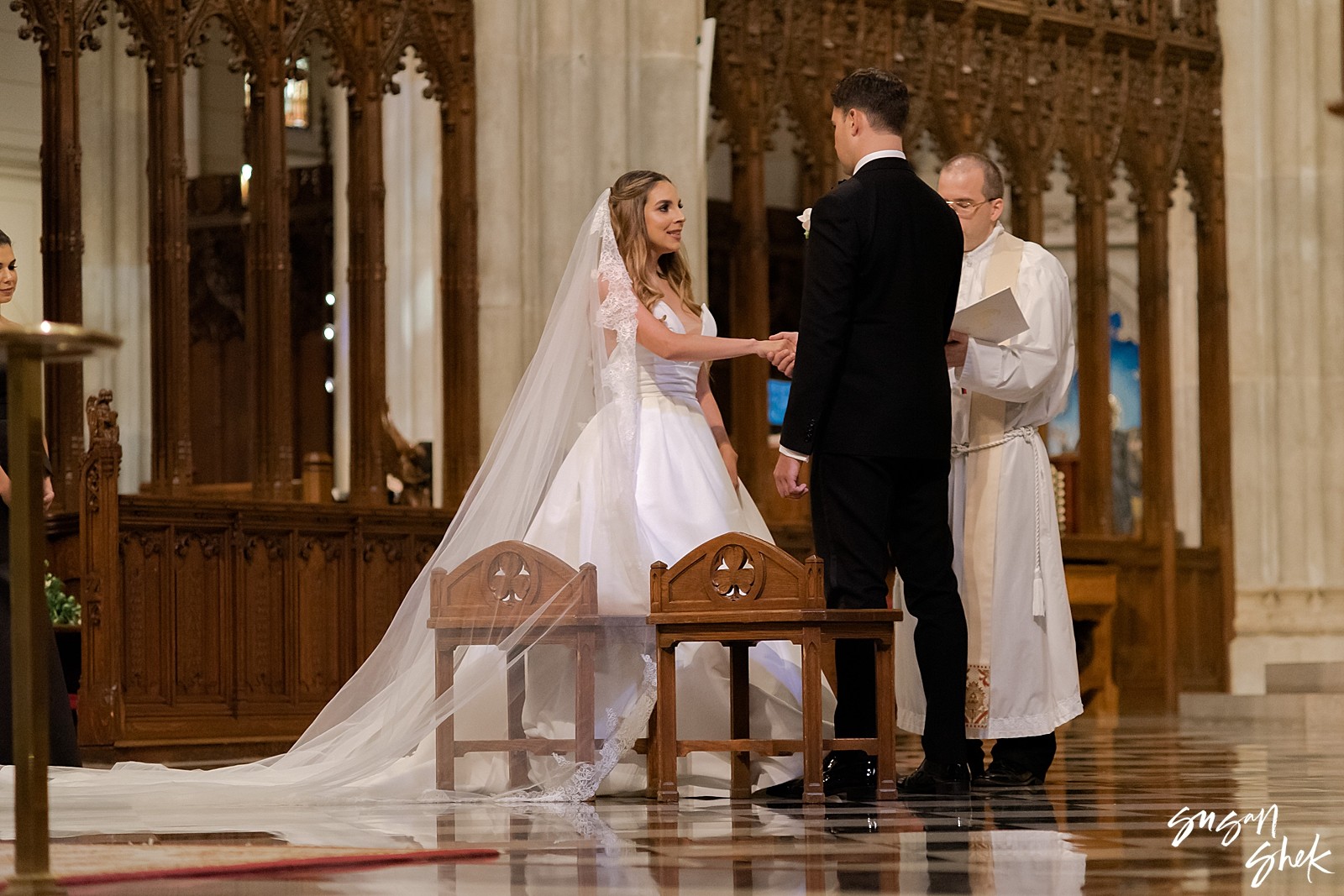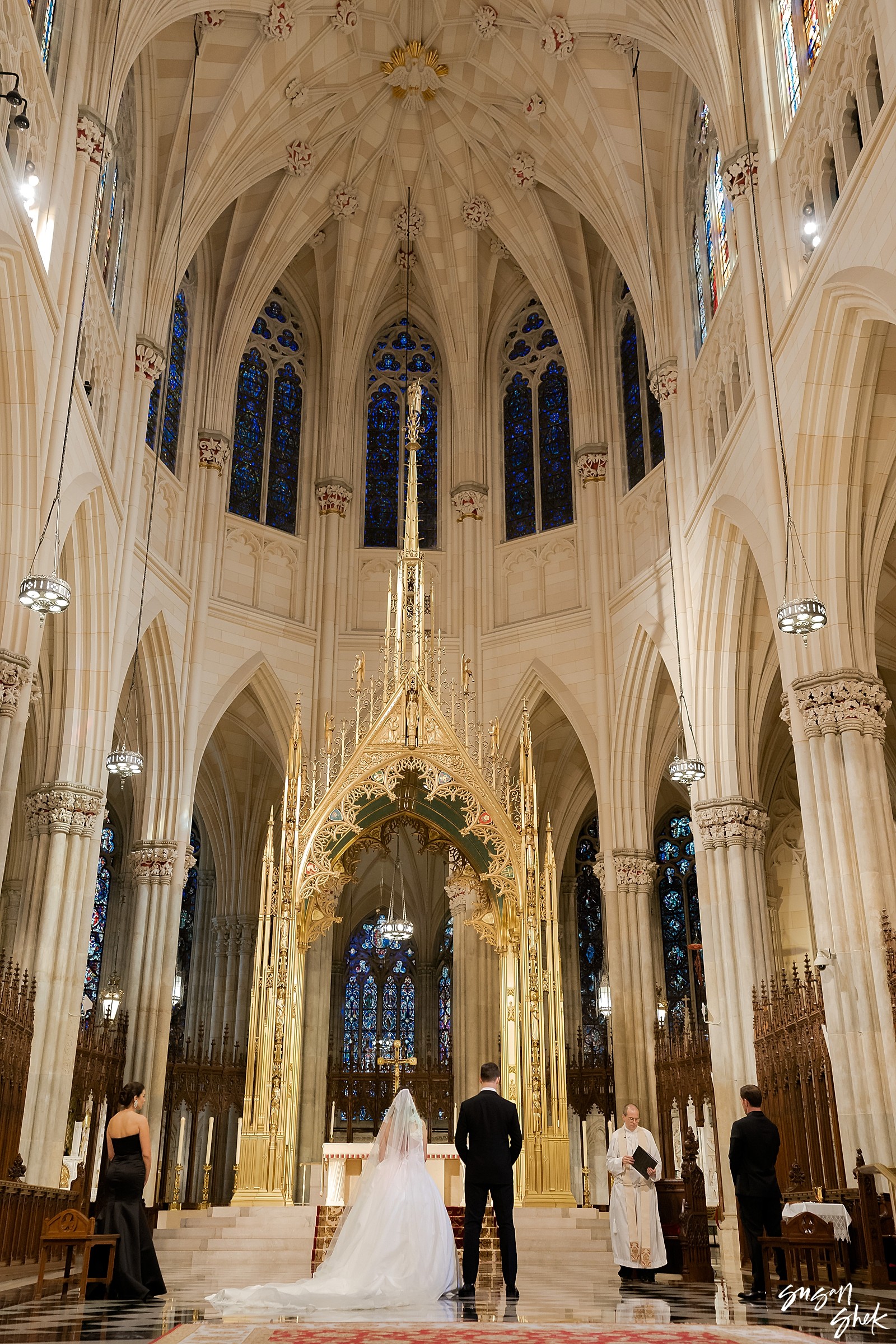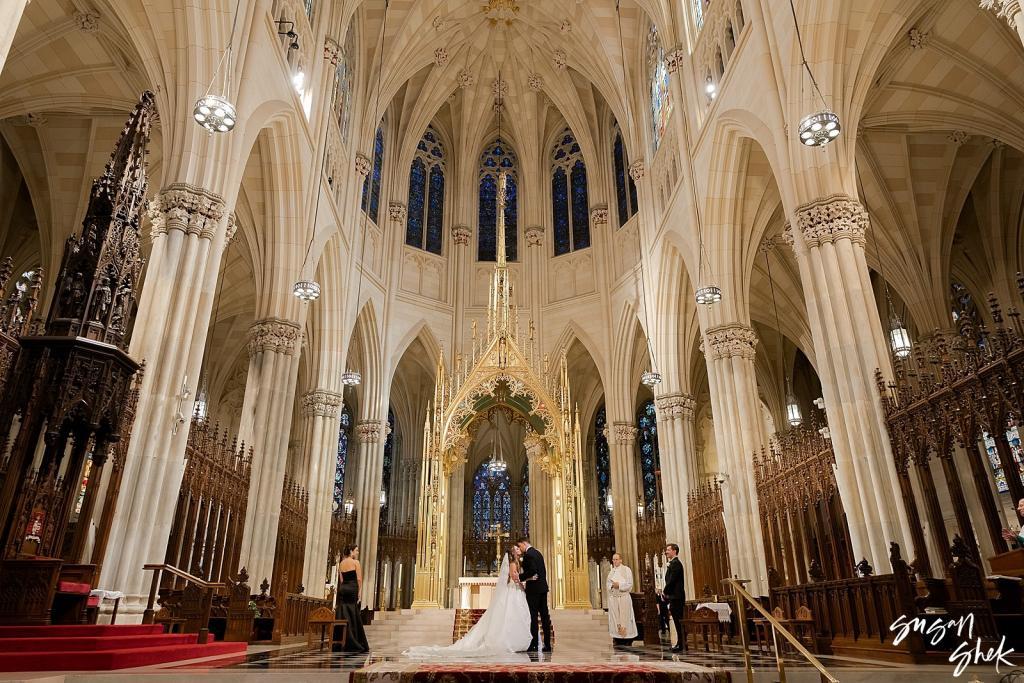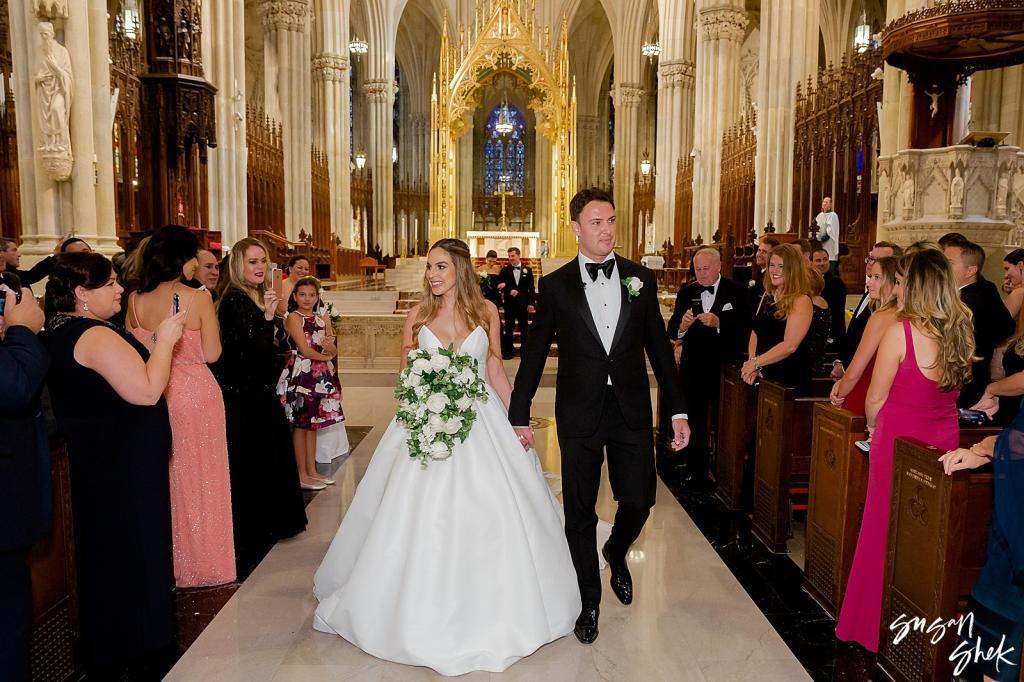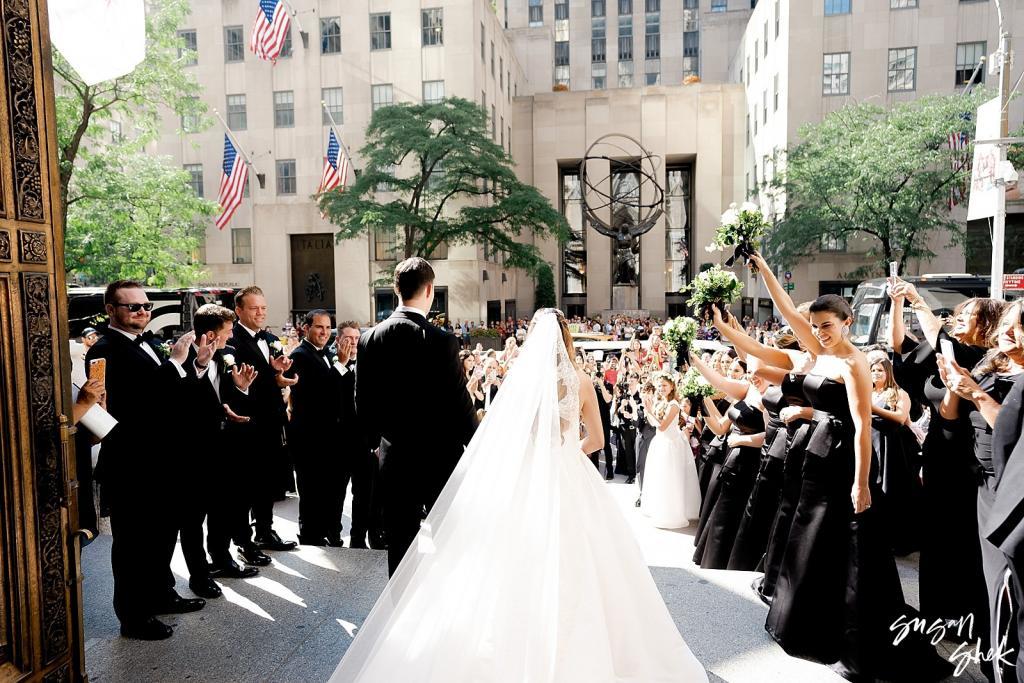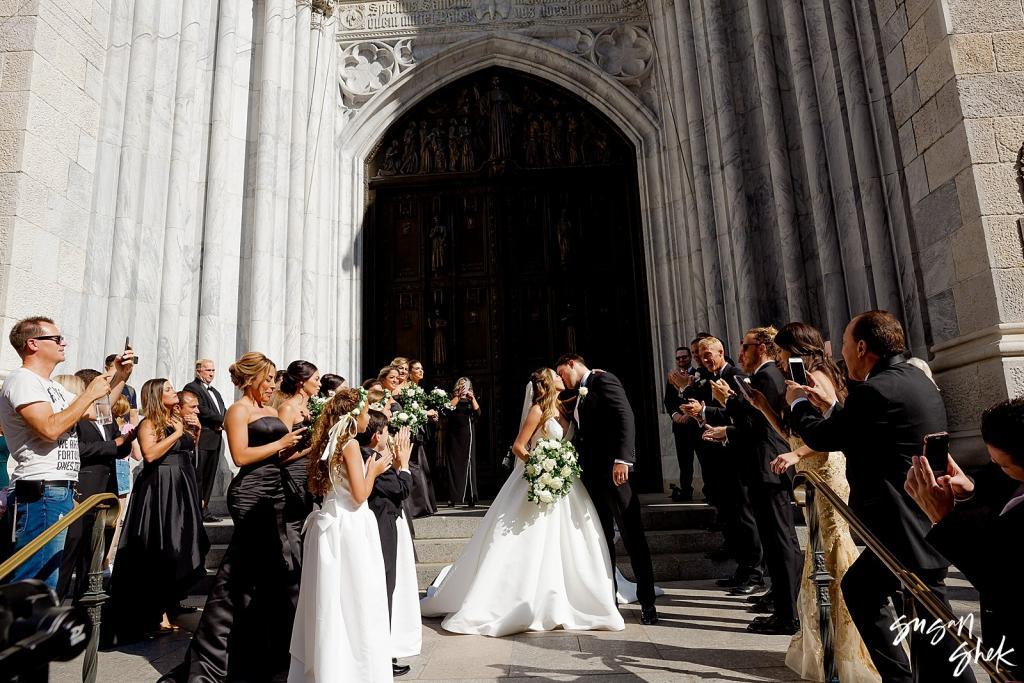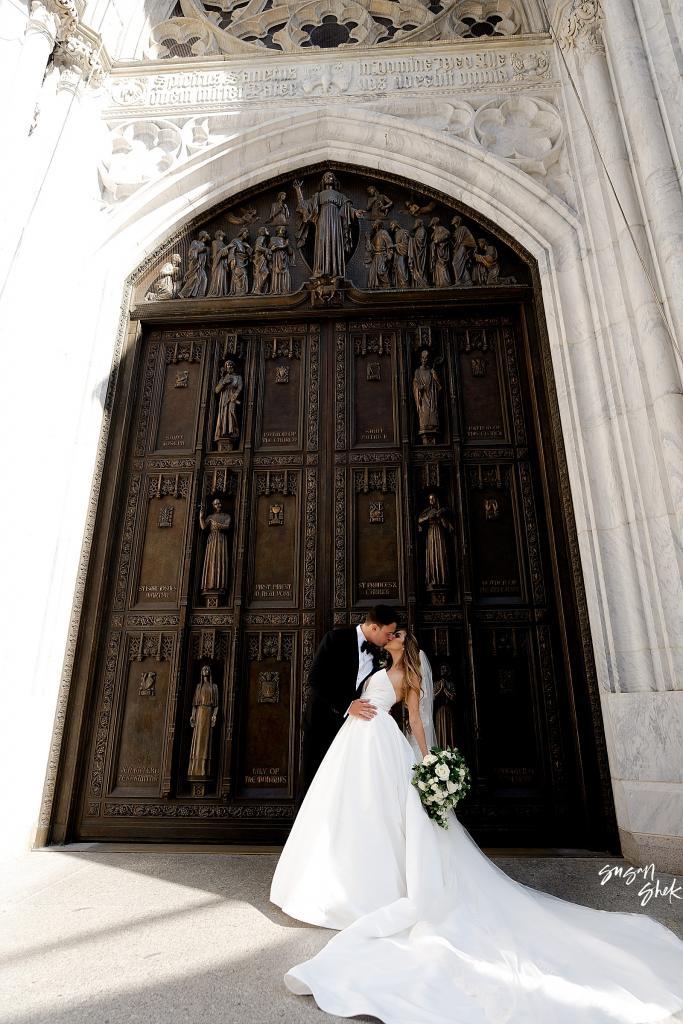 Updated February 8th, 2021
First question people usually ask is: "Can you have your wedding at St Patrick's Cathedral?" The answer is yes. You do have to follow a couple guidelines, and I will share all the details in this post.
Located on the east side of Fifth Avenue between 50th and 51st Street in Midtown Manhattan, this prestigious St Patrick's Cathedral is home to some of the most luxurious wedding ceremonies. Famous people have been married here, and so has couples whose parents have wed here as well. If you've ever trekked down Fifth Avenue, as a local or as a tourist, I'm sure you've seen the marvels of St. Patrick's Cathedral. These marvels mean only one thing. Having a St. Patrick's Cathedral Wedding is the definition of elegance and history!
Architecture is a phenomenon that is a part of representing the heart of New York City. Some call it a fairytale castle, due to its soaring 330-ft. castle-like points that tower into the clouds. The beauty of this cathedral is complimented by a rich history of how the cathedral came to be. On top of this historical architectural wonder, the cathedral provides top-notch service in a prime New York City location. Basically, St. Patrick's Cathedral can be considered one of the most elegant wedding venues in New York City. As an NYC Wedding Photographer, I absolutely adore this venue and I am in awe every time I photograph a wedding here!
Make sure you inquire about booking your wedding soon (at least one year in advance), for this venue books relatively fast due to its high demand.
Below are four reasons why a St. Patrick's Cathedral Wedding is the prime wedding venue location:
1) The History
This Neo-Gothic-style Roman Catholic Church is not only a landmark in New York City but considered to be the largest Gothic Roman Catholic Cathedral in the United States. It took nearly 21 years to build this landmark, which officially opened in 1879.
The beauty of this cathedral is that its origin represents community and democracy. The funding of this building came to be when thousands of poor immigrants donated what they could in combination with one-hundred wealthy patrons donating one-thousand dollars each. The community came together to build this modern marvel.
In 2012, a restoration project came into play to preserve St. Patrick's Cathedral. It took three years and $177 Million to complete.
2) The Architecture and Size
Most famous for its exterior castle-like formation, the St. Patrick's Cathedral was built so it could be noticed by any on-looker who walked by. The overall church was built to represent the epitome of the Gothic revival in New York City.
The stained-glass windows are an incredible feature of this cathedral and were designed by a combination of artists from Boston, Massachusetts; Chartres, France; and Birmingham, England.
The ornate stone tracery combined with the two stone towers that tower 330-ft into the air, make this one of the most beautiful wedding venues in which you can get married. As an NYC Wedding Photographer, I love including the aesthetic of the cathedral into my couple's wedding photography.
3) The Location
Not only will your wedding at St. Patrick's Cathedral come with grandeur architecture and historical past, but it will also come with a prime location. Being located in Midtown at 5th Avenue and 51st Street means you and your guests will have access to some of New York City's finest attractions.
Just around the block is the famous Rockefeller Center and Radio City Music Hall. You will be just a few blocks away from Central Park. Fifth Avenue is filled to the brim with some of the world's most luxurious designer clothing stores, so you'll have endless shopping possibilities.
If you decide to have a later ceremony at St. Patrick's Cathedral in the wintertime, you'll be able to gaze upon the Saks Fifth Avenue light show that illuminates the surrounding area at night, and the brightly lit Rockefeller Center Christmas Tree. It is a beautiful romantic sight to see!
Last but not least, my own wedding was across the street at 620 Loft and Garden which is a corner view facing the beautiful Cathedral!
4) The Service
St. Patrick's Cathedral sets the standard for excellent service. The Parrish House at the cathedral will work with your approved vendor team to make sure everything is organized. From the moment your guests walk into the cathedral to the moment you say "I Do", the cathedral will be there to make sure things go well without a hitch!
You must request to have your St. Patrick's Cathedral Wedding at least a year prior to your wedding. You will be invited in for an interview and take a pre-cana together as a couple before you are officially approved to use the venue. If you'd like to apply, you can submit a request to:
St. Patrick's Cathedral Parish House
14 East 51st Street
New York, NY 10022
212.753.2261