Sailing Engagement Photos in New York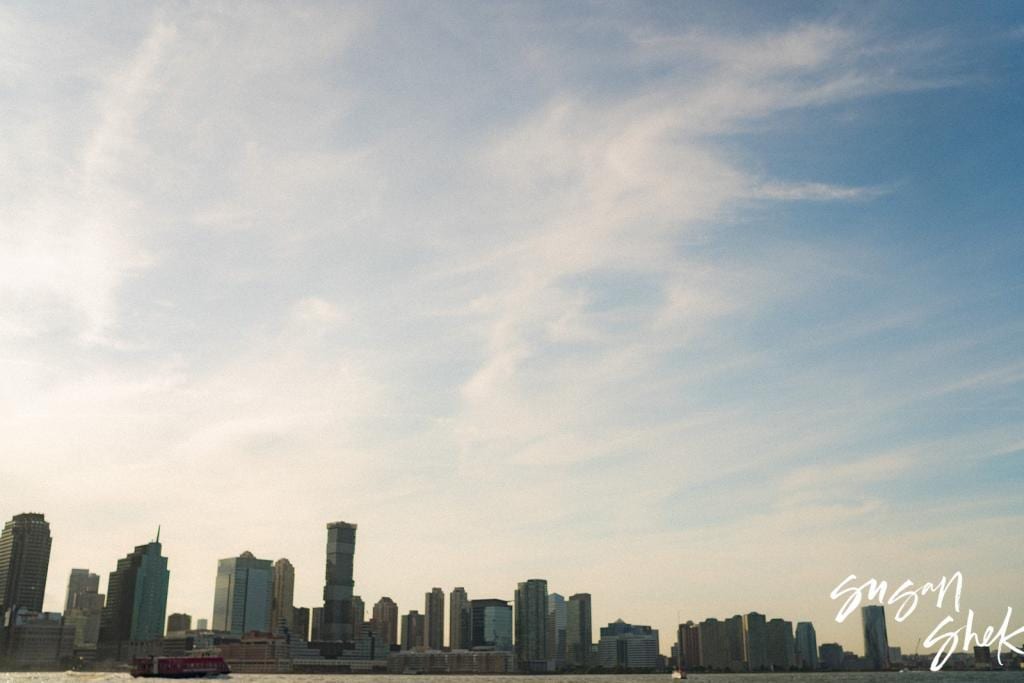 Over the summer I photographed some sailing engagement photos! My couple, Jess and Chris hired a sailboat. We sailed the Hudson River for their sunset sail around the waters of New York City. It was truly one of the highlights of my career as a photographer.
The day of
After planning for over two weeks, the day had finally arrived. Jess and Chris got a call from the sailboat yacht company that they had an error with their reservation. All the sailboats were fully booked, and they didn't have any availability. It happened to be a perfect day for sailing into the sunset!
I didn't want them to feel let down, so I called around to different companies. Eventually, I found it seemed like they were all tied to the same direct company on the West Side Piers. So finally after a couple of pages of Google searching, I found True Sailing. They seemed to be a down-to-earth, independently owned company. I loved their website and their friendliness.
True Sailing
After a few minutes of chatting with the owner, he came through for us! He was able to pick us up an hour before sunset from Battery Park and we started our adventure!
The photoshoot
I'm not going to lie, taking photos on a sailboat is not an easy task. It's pretty challenging especially with the sailboat rocking back and forth and the waves crashing. I had one hand on the boom, and a camera in the other.
Jess and Chris were having fun and we had some amazing photos come from their engagement session. There were some choppy waters, but once we cleared it, we were able to move around.
The experience
We had a great time and I would most definitely do it again! I loved the opportunity for Sailing Engagement Photos. True Sailing was great coming through for us last minute and guiding us through different areas of the Hudson River. I love a good challenge and I'm always up for good times!
Contact me if you are interested in doing this! I'm always down to go again!