Groom Guide For What to Do on the Morning of Your Wedding
Groom Guide For What to Do on the Morning of Your Wedding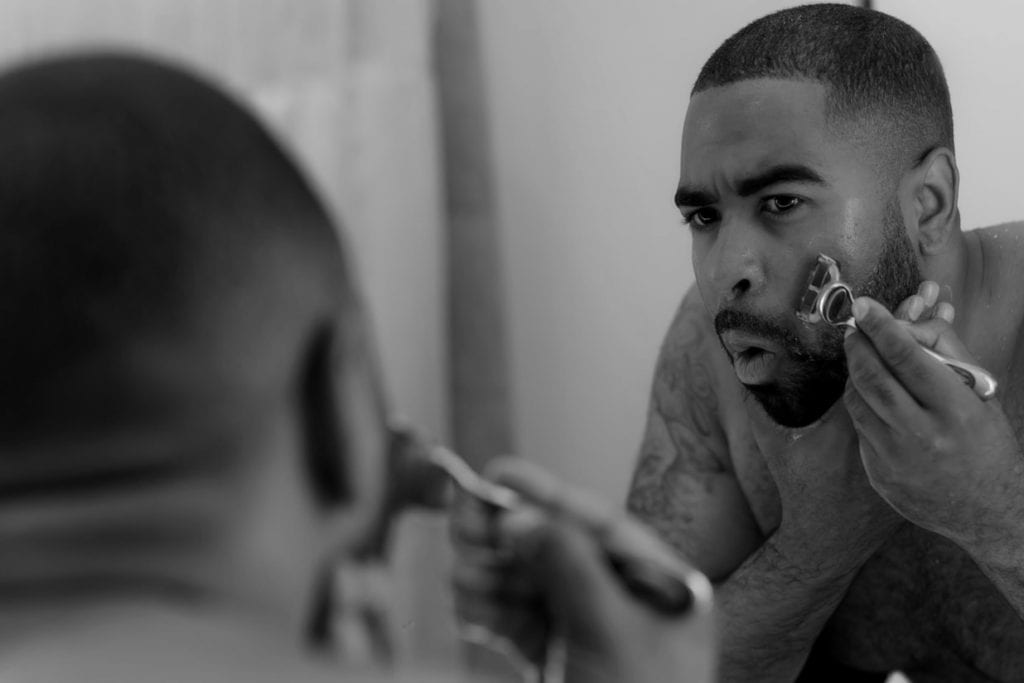 Grooms, take note. For when the morning of your big day arrives, you need to be as sharp as a razor.
So don't get that Windsor knot all tangled up or find you have ended up in the wrong venue with a stinking hangover. Now is certainly not the time to panic. Organization is key to any wedding and this is precisely the case as far as grooms are concerned.
We ain't expecting you to line up your gear at ninety degree angles. Oh no. And we don't anticipate you to start composing that all important wedding speech. Nevertheless, perhaps you could indulge in a long hot soak.
Have a splash around or calm those pre wedding jitters with aromatherapy oils to Tahitian vanilla, whatever your mix may be, take advantage of a soak to relax and rejuvenate.
There are many guides about how grooms can reduce stress before the wedding ensuring peace of mind inside and out. But how else might you need to prepare before walking the white mile? Why not consult our top groom tips for the perfect start to your day.
It's a Close Shave
No we are not talking about those partners in crime Wallace and Gromit.
But if you really want a cracking start to your morning, look no further than a bit of grooming. Whether trimming your man beard or manicuring your mustache, there's no better feeling than a clean cut look.
After all, you really don't want to fret with cutting your whiskers after you have left your hotel room. Take your time with a wet shave and opt for something with aloe vera in order to avoid irritation.
Or go electric with a razor that will make you a cut above the rest. Make sure you scrub as nicely as your other half so you are the ideal dapper gent for those wedding snaps.
There are a plethora of hints on how to achieve the best manscaping for your big day. So don't be follically challenged…now is the time to man up.
Bond With Your Bros
However many crew you have on your big occasion, you'll want to have lots of man hugs before being led to the altar.
Bring in the man love with your groomsmen and you'll be set up long after the rice has been thrown. However, you may want to go one step further with your best buds and to show how much you appreciate their support.
Consider a practical groomsmen gift that will reward their unwavering loyalty and friendship. Be it sporty, nerdy, alcoholic, or travel gifts, you are bound to find something unique that will serve as a treasured memento of when you tied the knot.
Kick back with your gang and give them something they will remember the day by. Stuck for ideas? Personalized sites such as Groomsmen Gift Source offer a wealth of manly inspiration and one of a kind gifts.
So put that in your stogie and smoke it!
Style it Up
One important aspect to take into consideration is accessories.
Elevate and accentuate your suit, three piece or tux with a bold accessory and you cannot go wrong. If you line them up like a deck of cards then you will be less in a panic first thing in the morning.
There are a number of different items to choose from that will enhance your appearance so you can rock out at your wedding. Think about a snazzy boutonniere in the lapel, tie pin or a pair of sterling silver cufflinks for that extra bling.
You want to sparkle as much as your blushing bride. In this way, make a plan to invest in items that will look the part. In addition to this, a pocket square can also act as a head turner. For summer or destination weddings, consider a pastel or bright color in contrast to a more neutral suit.
On the other hand, opt for a pattern to really dazzle your guests or you could wear a timepiece to stand out from the wedding crowd. Be it suspenders, bow ties, or dress socks, there are numerous wedding accessories for grooms that will transform you into the ultimate dapper gent.
Walk This Way
Reduce tension not to mention anxiety and go for a stroll.
Clear your mind and take a walk around the grounds of your wedding venue. Or if you are as lucky as a four-leaf clover, enjoy a walk on the beach if you are hosting a beach wedding.
Wherever your location, it's a great opportunity to reflect and unwind before your big moment arrives. And if you are a bit of a cell phone hog, speak to your nearest and dearest so they can alleviate any fears whilst stretching your muscles.
You are about to embark on the next stage of your man journey. Therefore, busting your delts so early is not the done thing. It's one small step for man and one giant matrimonial leap.
Contact me for more ideas and tips!