The View at Battery Park Weddings and Events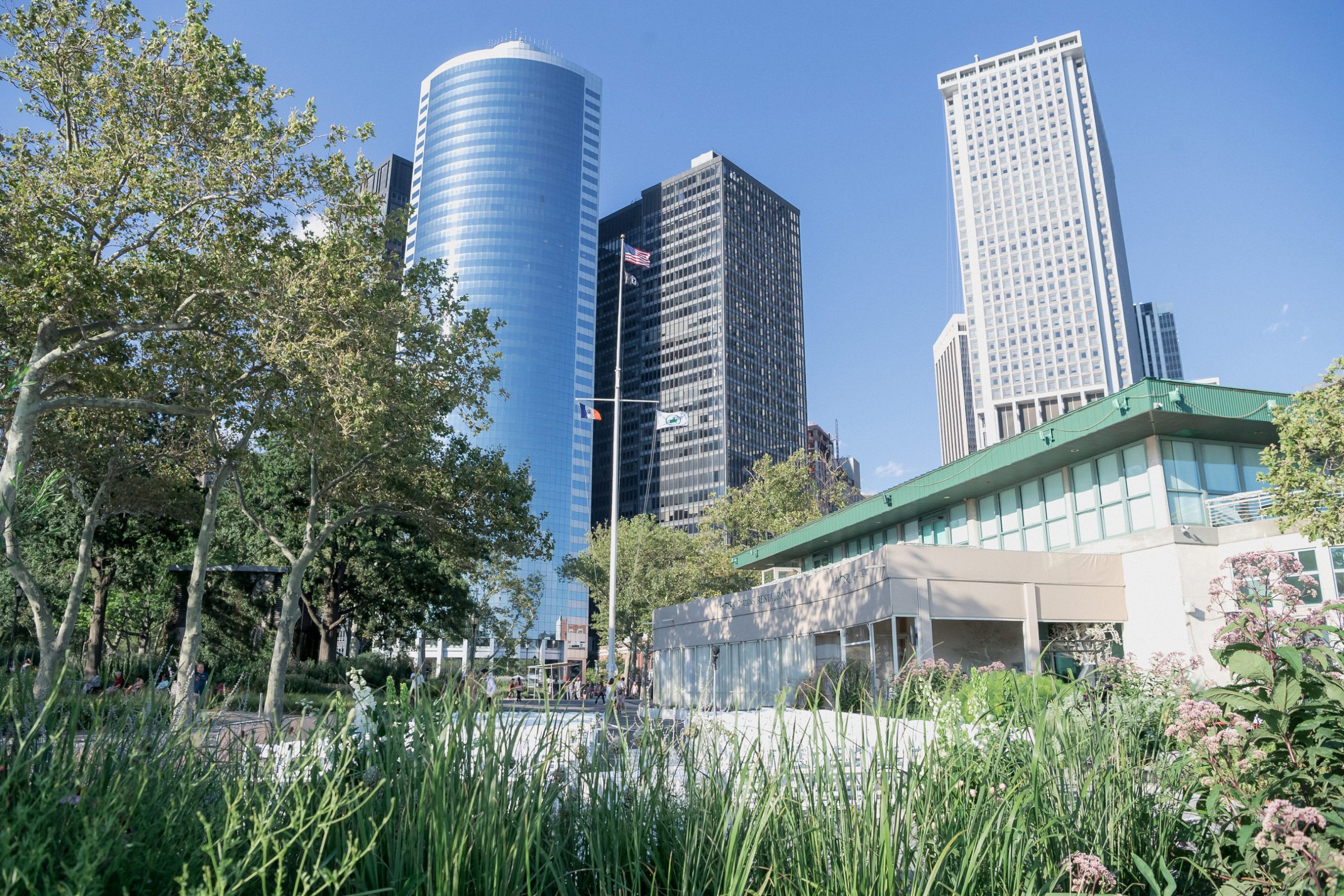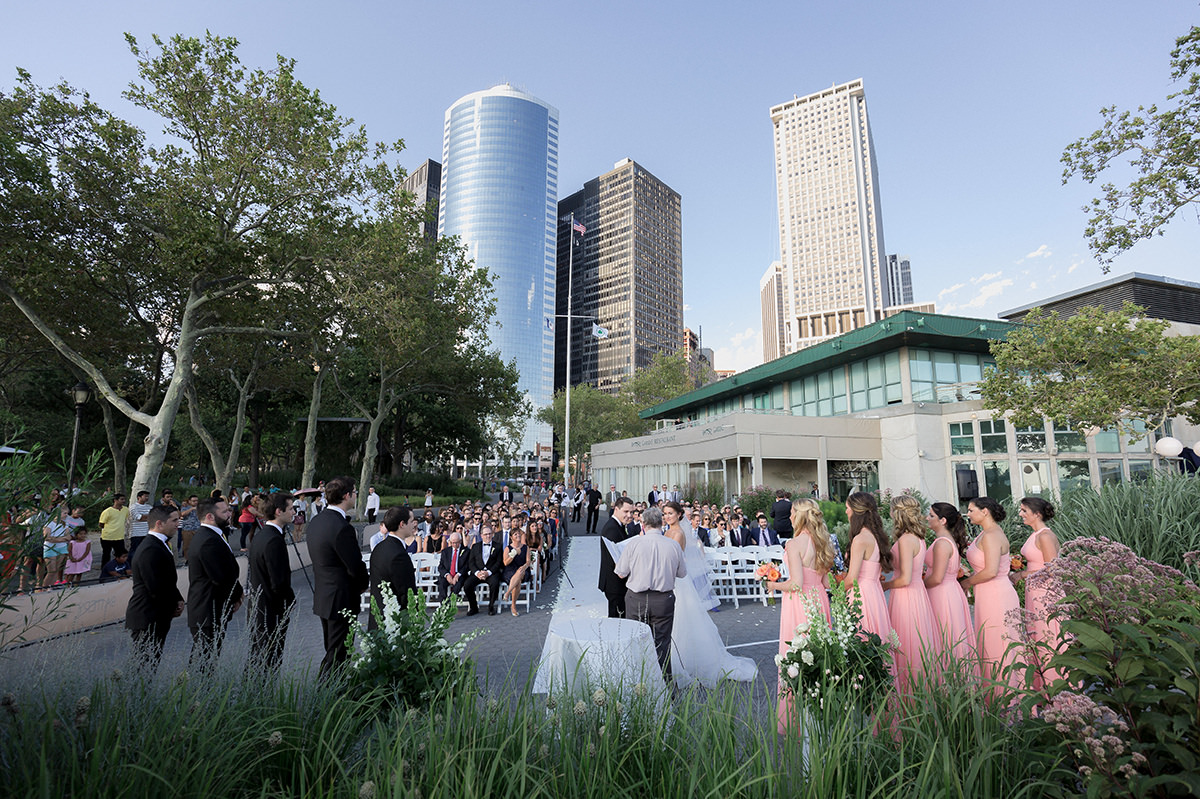 Battery Park Weddings
As a long-time resident of NYC near Battery Park myself, I know firsthand just how fabulous the city is. I can't seem to get enough of the energy, culture, and entertainment that make this city so magical. Each day is another adventure. Between the stores, restaurants, and unique vendors, the experiences are endless. (And if you want a few more location ideas, be sure to check out 101 of my favorite spots around NYC.)
History of Battery Park
Originally, in the 17th century, Battery Park was used in creating artillery to help protect the land behind them. However, in the 1820s, the area was used primarily for entertainment purposes, including a theater. The park wore many hats over the years, even serving as the center for Immigration and Customs at one point.
After 9/11, Battery Park was reserved as an artillery staging site. Over the past couple of decades, Battery Park has transformed into a beautiful public park with lush, well-manicured gardens. The perfect place for a wedding.
What if you do not want to have a wedding out in the middle of the park? Don't worry, one of the most exquisite restaurants and wedding venues is located on the southern corner of Battery Park. It has full panoramic views of the harbor, and Statue of Liberty.
The Venue | "The View at Battery Park"
Nestled on the lower corner of Battery Park next to the Seaglass Carousel, The View at Battery Park is a new venture from Masterpiece Caterers. They took over Battery Gardens and turned it into a much more wedding-friendly restaurant and venue location.
The View at Battery Park is more than a restaurant. Because of their amazing food and prime location, they know how to have the perfect Battery Park Wedding. The View at Battery Park features several areas depending on your design, and guest count to accommodate your wedding vision. Say your "I do's" out on the lawn with the harbor as your backdrop. Then go inside for an evening of tasty treats and celebration; or enjoy a more traditional ceremony and reception, complete with white linens and elegant floral arrangements.
Once your day arrives, you can take in the beauty of the moment with a first kiss in the sunset.
Contact me for more information about the venue and talk about photography for your wedding.