5 Reasons why you need to have engagement photos with your dog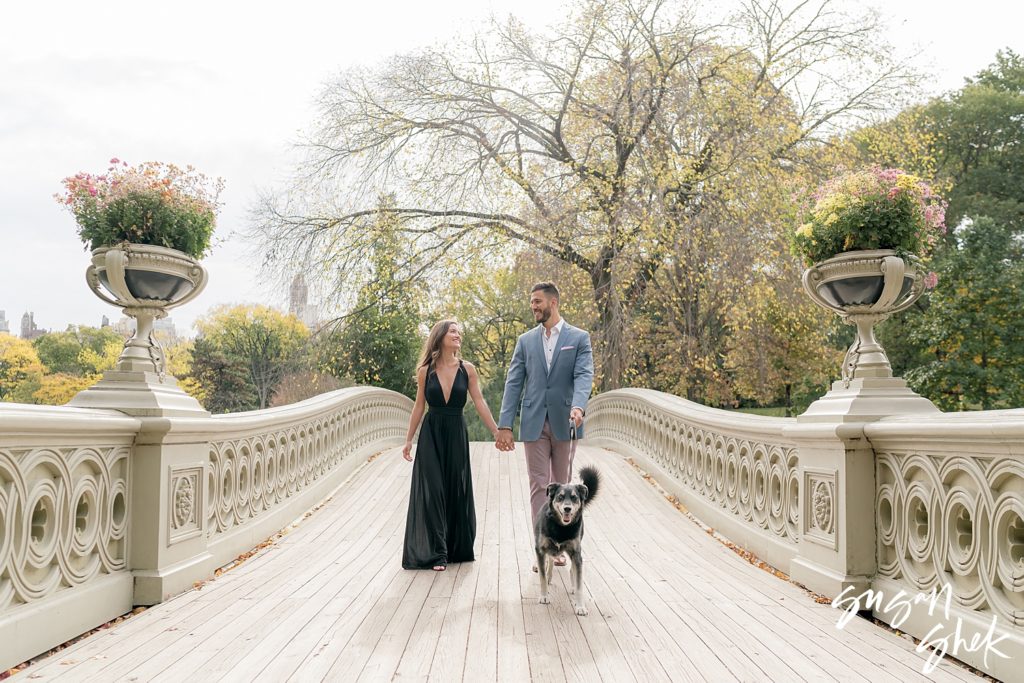 5 Reasons to Take Engagement Photos with Your Dog
Someone popped the question, and the other said, "Yes!" Now the two of you are ready for your next adventure together as an engaged couple. The engagement phase is so exciting, filled with exciting plans and dreams of the future. While it's easy to get caught up in the busyness of it all, don't forget to slow down and relish this sweet time. One way to celebrate this milestone is by scheduling an engagement session together! These may your first professional photos as a couple, so make them extra special by including your best four-legged friend. Your pup is a big part of your lives and a special member of your family, so why not take engagement photos with your dog?!
Why You Should Consider Engagement Photos with Your Dog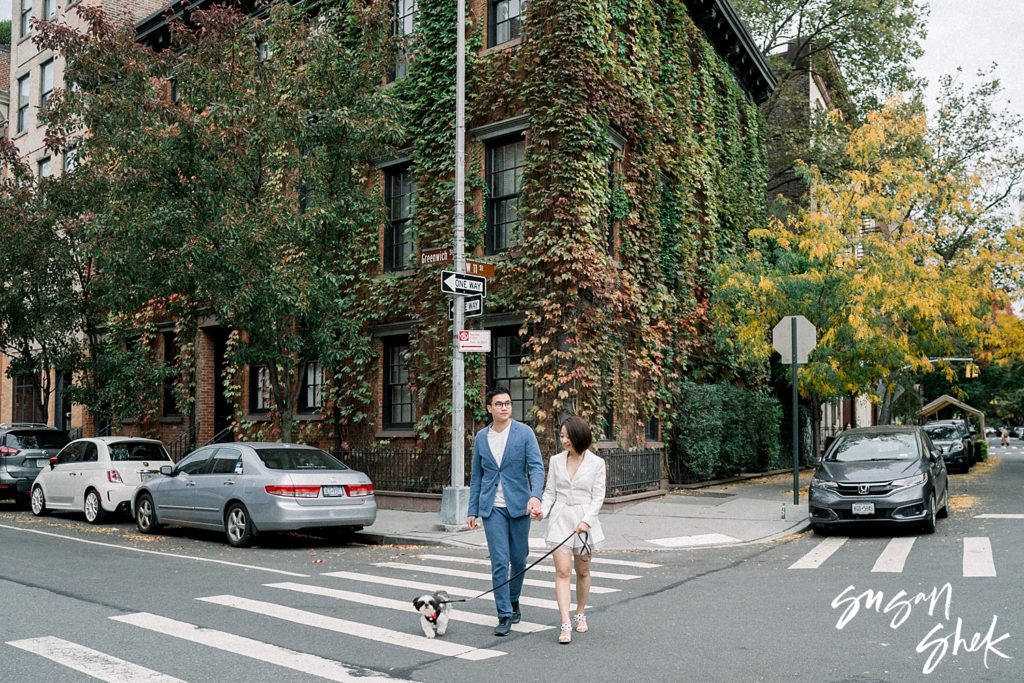 Take photos with a shared love – your pup.
This is where it all began! Just two people in love and their sweet pup. Engagement photos should reflect who you are as a couple, and for dog lovers, you probably can't imagine life without your dog. Your furry friend makes every adventure a little sweeter and every couch a little cuddlier. Your pup is part of the family, so go ahead and include your dog. Imagine photos filled with lots of love, snuggles, and puppy kisses. When you let your dog come along, we'll have double the photo opportunities!
Make lasting memories together.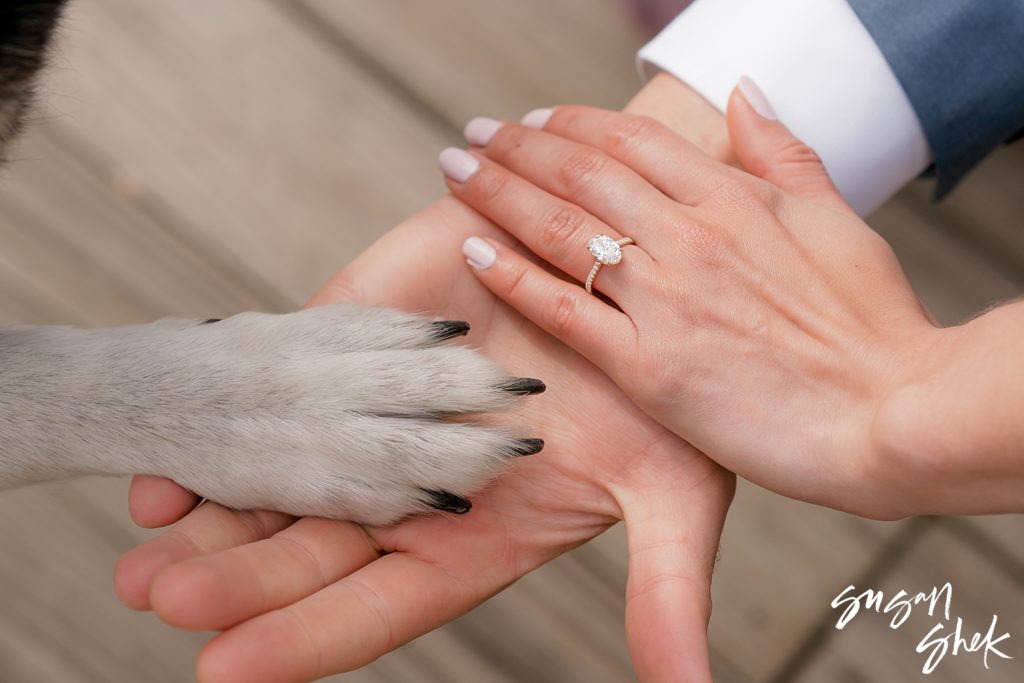 There's no better way to capture authentic photos than to truly enjoy your session. Head to the park for a walk, throw a few rounds of fetch, or just sit on a blanket and get some fresh air. Dogs are a great way to get rid of camera shyness! Do your thing and have fun, and I can guarantee we'll get more than a few priceless images that you'll adore!
Take your first professional family portraits with your dog.
Do you have professional family photos yet? Start here with your engagement session! They wouldn't be family portraits without your four-legged family member. After your session, don't let the images sit on your computer. Turn your family photos into wall art to warm up your walls and make your place feel like home. Plus, engagement and family photos make adorable holiday cards your friends and family will love!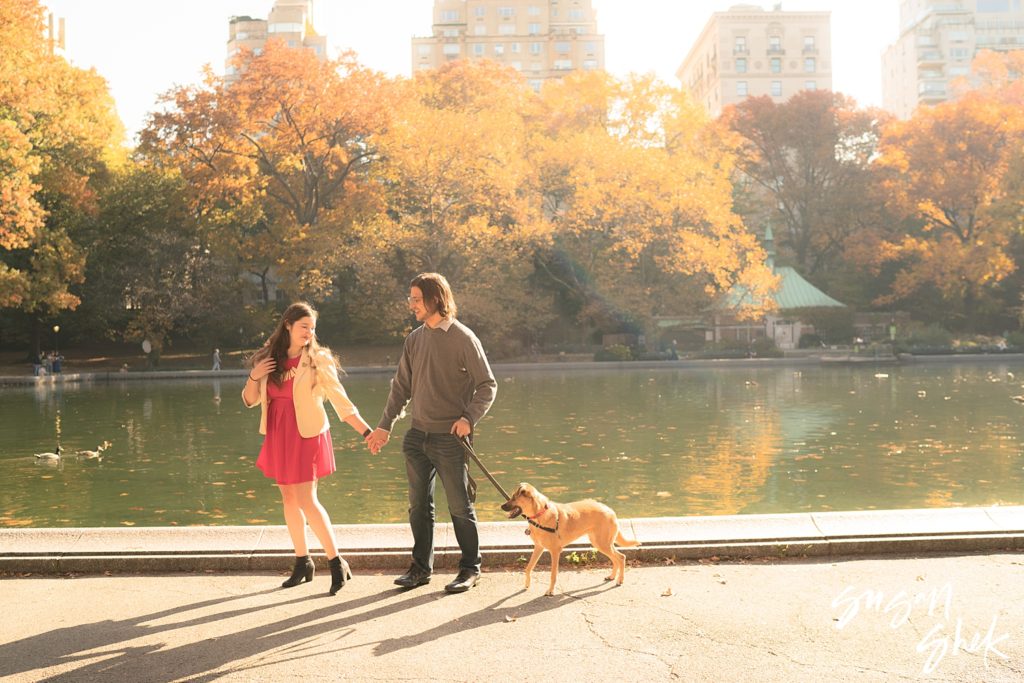 Canine friends add fun spontaneity.
These photos say it all. You never know what funny stunt or silly face a dog will do next. I love engagement photos with your dog because there's never a dull moment! Maybe you go in for a kiss, and your dog jumps up to join in on the love. Can it get any cuter? And I'll be there to capture it for you.
Your dog will help you create heart-melting announcements, cards, and save the dates.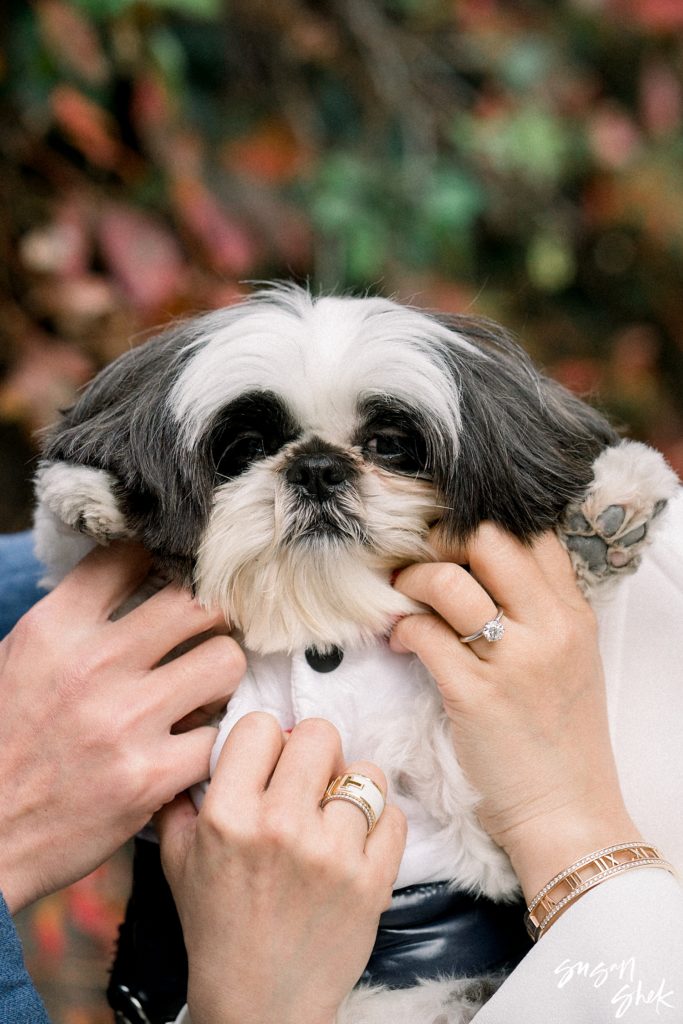 When you include your pup, you'll add an extra dose of adorableness to your cards and save the dates. I mean, who can say no to those puppy eyes and floppy ears? These precious save the dates deserve a prime spot on everyone's refrigerator – your pup will guarantee your date will indeed be remembered!
I'd love to help you plan the perfect engagement session with your dog, including dog-friendly locations and more tips on how to get great engagement photos with your dog. Connect with me and I'd love to help you plan your engagement photo shoot!